On 8/7/2015, Americans For The Arts published an article by Jason Tseng (h/t @YouveCottMail) titled What We Talk About When We Talk About Transforming The Field that introduces a frank conversation about disparity and arts funding. You should absolutely take the time to read the full piece as there are a number of superb ideas; having said that, the post falls victim to some equally profound failings often overlooked when talking about equality and arts funding.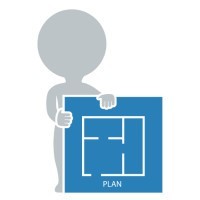 Tseng asserts that current patterns of arts funding are oppressive and help perpetuate a type of injustice that unfairly keeps funding from smaller budget organizations and artist run start-ups. In turn, one of the byproducts is a self-perpetuating system that prevents minority and other underserved sectors access to and positions within the arts, Tseng calls this hegemonic cultural oppression or big=bad, small=good.
Hegemonic oppression worsens the resource gap…research found that only 10% of Arts and Culture grant dollars were classified as benefiting marginalized communities, while the U.S. is roughly 40% people of color. This disparity is often exacerbated at the local level. Consider California — a report found that just 9% of in-state arts grant dollars went to benefit people of color, who represent about 60% of Californians.

[…]

…only 5% of US art museum directors are people of color, 86% of local arts agency employees are White, almost 8 of 10 roles on NYC stages were performed by White actors (where only 1 in 3 New Yorkers are Non-Hispanic White), and only 4% of U.S. Orchestra players are Black or Latin. Hegemonic cultural oppression fundamentally impacts who shows up, who participates, and who leads in our field.
This is not a new conversation and by way of an entirely static analysis, Tseng continues by identifying the typical root evil of these disparities in the form of rich, old white people.
The resources and power in the arts are concentrated in an incredibly small number of gatekeepers, who disproportionately represent the interests and demographics of the hegemonic class (read: white, wealthy, able-bodied, heterosexual, etc.). As the government has ceded more responsibility to the social sector (and by extension, philanthropy), the influence of these gatekeepers has only increased.
Once again, not a terribly earth-shattering observation. I've been in the field for more than 20 years and this conversation had always been around in one form or another and based on my own interaction with artists and arts administrators with even more experience than me, it stretches back to the very beginning of major efforts from the Philanthropic Foundation community to begin expanding arts sector activity by way of increasing unearned income.
And since that time, there have always been voices that find the disproportionate levels of funding troublesome, myself included.
But here's where things become difficult and need go beyond the stereotypical distribution-of-wealth inspired solutions in Tseng's recommendations lest the field end up taking two steps back for every step forward.
Don't Throw Out The Baby With The Bathwater
It is all too easy to overlook some of the transformative advances in equality within the field that are only possible by way of increased institutional funding.
One of the most profound is the result of initiatives during the 1970's via dedicated efforts to build endowments and increase levels of large donor annual giving. The result was more artists and arts facilitators (a ten dollar word term for arts managers) crossed what is colloquially known as a living wage threshold than any other time in this country's history. And for the sake of clarity, that term includes not only wages but meaningful health insurance, pensions, and workplace protections.
And since Tseng did a wonderful job at providing a relevant overview of the history behind injustice, it is important to include some additional history on this point.
The uptick in funding came as a response to increased internal pressures vis-à-vis numerous labor struggles throughout the variety of artist unions and at the time, the focus wasn't on a zero-sum consolidation of existing funding, it was about maximizing potential, growing capacity, and increasing overall revenue with a particular focus on large donor and philanthropic support.
It was clear that in order to cross the living wage threshold, arts organizations had to move beyond relying primarily on earned income and small annual donations. As a result, the only viable option available was to expand large donor and investment income revenue.
Consequently, there is little good in what Tseng defines as liberation if it means dismantling advances made to very real injustices artists and arts manages had endured for decades up to that point.
Instead, the field would benefit from examining the problems Tseng rightfully points out from more of a Hippocratic Oath perspective: do no harm.
To that end, I would suggest there is more value in advocating for a system that continues to shine the light of transparency on "hegemonic cultural oppression" but replace dime-store Marxist redistribution theory with improving the ratio of those inside the arts sector crossing the living wage threshold.
After all, if you want to put an end to the sort of inequality Tseng identifies, the best tool at your disposal is to increase the size of a financially secure base of artists and arts administrators (think Robert Reich's Aftershock or his move Inequality For All).