There's a fascinating article in the June, 2016 online edition of The Strad by double bass soloist, Gary Karr (originally written in 2014 for the magazine's July print issue). It examines Karr's frustration over the years working with conductors that knew too little about the double bass, or at least, less than they should in light of a conductor's leadership position.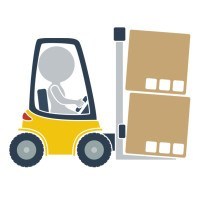 The article is an excellent examination of artistic administration within the contemporary orchestra workplace and you don't need to be a conductor to find value. By the end of the post, Karr simply encourages conductors to swallow a little pride and don't be so embarrassed at letting some ignorance show. At the same time, the article projects a strong message that helping eradicate ignorance shouldn't be used as a tool to deride a colleague.
By and large, that's worthwhile advice across the board regardless if you work onstage as a musician or in the office as an administrator.
Along those same lines, Doug Rosenthal published an article on 6/6/2016 at Who's Your Audience? that dives into all sorts of equally captivating minutia about challenging aspects unique to several instruments. In this post, Rosenthal uses the examination to draw the reader in then shift gears toward his ultimate points. Ultimately, this helps drive home a very similar message to what Karr was getting at, albeit with more overt context.
Rather than create a dialogue of negativity and competitiveness [based on unique challenges related to an instrument], it is much more worthwhile to celebrate what we all bring to the table. We pour a great deal of our lives into this art-form, and we owe it to ourselves to delight in the many ways in which we harness sound to create truly awesome moments.