In Part 1, we examined the revenue end of Groupmuse's business plan but on the other side of the balance sheet are expenses and when it comes to live classical music, the dominant expense typically involves artistic labor costs. But this is where Groupmuse is different; simply put, they don't pay the musicians at all for their house party events.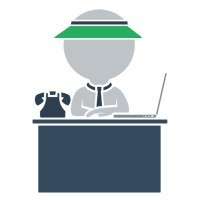 Groupmuse's primary service offering is organizing classical music house parties that feature live musicians, so the relationship between Groupmuse and its musicians is not unlike that within traditional classical music organizations in that without the musicians, there's no Groupmuse. Likewise, without Groupmuse, there are no organized house parties.
Nonetheless, that is where the similarities end.
Instead of providing minimum payments, Groupmuse requires musicians to ask party attendees for cash payments directly at each event. Attendees are under no obligation to pay the musicians but Groupmuse recommends that each attendee pay $10.
How Much Do Musicians Earn?
One of Groupmuse's most common talking points is that they've "raised more than $300,000 for young musicians" but hard data was nowhere to be found on their website nor their Kickstarter campaign page. During my interview with Groupmuse founder, Sam Bodkin, he said most events use a quartet of musicians and attendees pay anywhere from $150 to $300, or $37.50 to $75 per musician for a time commitment of 90 minutes (one hour performing, 30 min intermission).
Bodkin sent along revised payment figures via email following our interview.
"We've been disorganized about managing the data we've collected about musician pay, which is why I haven't been able to get this information to you sooner," says Bodkin. "But, FYI, for 2015 the mean pay per musician was $99, the median was $83, and it's only about 20% of the time the players make less than $50."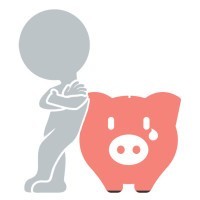 To be clear, although Groupmuse borrows heavily from nonprofit nomenclature, such as using the term "raised" when talking about musician income, there is no active soliciting for unearned income that is directed and/or allocated to musicians. But beyond having a Groupmuse representative or the party host remind attendees about the recommended $10 payment, the musicians are directly responsible for gathering those cash payments.
Bodkin did say that Groupmuse recently started offering a way for attendees to pay using a credit card via Square Cash, but he declined to provide details about whether his company uses the personal or business accounts, how they disburse those funds to musicians, and whether any transaction or service fees are deducted.
Currently, Groupmuse maintains no written policy regarding how musicians are paid or their employment status.
Being Selected To Perform At Parties
In order to be considered to perform at a Groupmuse party, a musician must first create a performer profile. Musicians are required to upload photos, video or audio files, and a list of available repertoire. A Groupmuse administrator then determines if the profile will be approved and if so, the musician may be considered to perform at one of their house parties.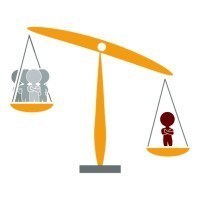 In addition to the lack of written payment policy mentioned above, Groupmuse does not maintain any equal opportunity, age discrimination, or related ethical standards policies related to approving profiles and selecting musicians to perform.
As for the process used to select musicians, this is another area of ambiguity.
An 8/14/15 Seattle Times article by Tom Keogh interviewed Groupmuse's Seattle regional coordinator, Emma Rose Lynn, and this is how she described the process.
"Musicians can bid on events," says Lynn. "Depending on the size of the group or the host's requests, I'll assign what I think are the appropriate musicians."
The article does not provide any additional information on what Lynn described as bidding on events and Bodkin did not elaborate during our interview. But the one item that was very clear is Groupmuse controls which musicians are accepted into their pool and tapped for parties.
Bodkin mentioned that Groupmuse hosts are able to select musicians directly but their site doesn't provide a way for party hosts to browse existing musician profiles, so the only way to connect with a musician is either from previous interaction or having Groupmuse make that connection. In both instances, a Groupmuse representative serves as a gatekeeper between host and performer.
When asked about any sort of written criteria Groupmuse uses to pair musicians, Bodkin said that they do not maintain anything along those lines. Likewise, he was not able to provide details or expand on the selection process Groupmuse's Seattle regional coordinator eluded to in her interview.
No Kickstarter Funds Go To Musicians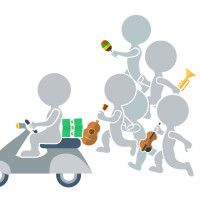 Although Groupmuse's Kickstarter goal is $100,000, Bodkin confirmed that none of those funds will go to musicians and instead, it will be directed to administrative compensation and operational expenses. That's not a surprise given that Groupmuse offloads musician payments directly to party attendees. But the genuinely surprising part came during my conversation with Bodkin about whether or not they planned to use any of those funds as a cash reserve so as to begin offering musicians a guaranteed minimum payment.
Bodkin emphasized that Groupmuse has been transparent over the fact that none of the Kickstarter funds were being allocated toward musicians.
"As we've tried to make clear to our users and donors, the money we're raising on Kickstarter will fund our operations and allow us to manage the community in more cities," says Bodkin.
Indeed, their Kickstarter page clearly states that funds will be used to expand services to a new city and fund "[their] next year in Boson, New York City, and San Francisco" but there is never any mention about what those expenses entail.
Likewise, there is nothing clearly explaining that funds will go to administrative compensation and operational expenses while none of the funds will be directed toward musicians. At the same time, the Kickstarter page does include call-out language highlighting their "raised more than $300,000 for young musicians" talking point.
When combined with the lack of expense details, it isn't difficult to see how potential backers could infer a portion of their pledges will go to the musicians. As a result, the razor thin line between misrepresentation and selective omission is worth noting.
The Cost Of Minimum Payments
While discussing the potential for using part of the Kickstarter funds as a cash reserve to provide musicians with a modest minimum payment of $50 each per party, Bodkin confirmed that he had not considered using a portion of the funds for that purpose.
At the end of the conversation, he said he wanted to consider the idea but needed to solicit input for the other Groupmuse administrators to determine a consensus, and if I could delay the article to provide him the necessary time. I agreed and after conferring with his colleagues, Bodkin promptly replied to confirm they "decided that we don't yet have any money with which to guarantee musicians minimum pay." He also provided another set of revised figures related to musician earnings.
"…it's only about 20% of the time the players make less than $50," says Bodkin. "Compare that to the 40% of the time that they make more than $100!"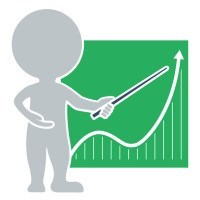 That data, combined with an average of "over 300 events" per year (we'll round up to 400 to accommodate expanded 2016 activity), and an average of four musicians per event indicates Groupmuse would need to maintain a cash reserve of $16,000 to cover as much as twenty percent of events generating zero musician payments.
That's a mere 16 percent of the Kickstarter goal to provide a guaranteed minimum $50 payment but if that is too much for Groupmuse's administrators to allocate, they could lower that amount by enacting quarterly or semi-annual average minimum earning thresholds; meaning, if a musician earns an average of more than $50 per party over the course of the measurement period, then there would be no need for a minimum payment disbursement.
If nothing else, this would move Groupmuse closer to a shared risk model as opposed to offloading 100 percent of the risk on musicians.
In effect, and based on details Bodkin provided, the amount of measurable risk absorbed by Groupmuse would be far below the 16 percent figure calculated above.
"While we don't guarantee a minimum of $50 for events produced through our network, we do know from the data I gave you above that musicians making less than that is comparatively rare," says Bodkin. "When it does happen, it's usually because the musicians formed a large ensemble – a quintet or more. Musicians who use our platform know that getting a big group together means less money per player, and are always free to play smaller gigs and average higher per-person pay."
Nonetheless, and even after quantifying the extraordinarily low level of risk, Groupmuse made the decision against providing minimum event payments of $50 per musician.
In order to develop a frame of reference for just how modest this figure is for a New York City area musician, the Associated Musicians Of Greater New York, Local 802 American Federation of Musicians' 2013-2014 chamber music scale for 14 or fewer musicians is $299.04 per hour, nearly six times more than the potential minimum payment and still more then than 2.5 times more than the high end of what Bodkin reported musicians earn.
The Groupmuse payments become comparatively smaller when factoring in Local 802's schedule for ancillary payments such as principle and contractor fees along with mileage or cartage (additional payments for musicians with large and difficult to transport instruments, such as double bass players who earn an additional $36/hr for cartage).
Bodkin framed Groupmuse's relationship in terms borrowed heavily from shared economy nomenclature in that working with Groupmuse and their role is better defined as a facilitator.
"Use of our platform is a choice, but we want it to be a good choice," says Bodkin. "It can be tough to conceptualize Groupmuse's relationship with musicians because we're much more of a platform than a presenter — although we're both. We connect musicians to audiences, but we don't produce or program the house party-concerts. When we do hire musicians directly, we pay an absolute minimum of $100 and usually more. Thanks in part to your questions, we've decided to make these figures about musician pay public and update them quarterly so that our community can hold us accountable. Look for that soon at www.groupmuse.com/values/."
Ultimately, musicians serve as the draw and they give Groupmuse something to sell in the form of house parties which, in turn, they use to leverage support for $100,000 Kickstarter campaigns; but even in light of stated values, it can become difficult to reconcile those positions with loosely defined business practices and risk allocation.
Let's Talk About The "E-Word"
As my conversation with Bodkin made its way into the topic of minimum musician pay, he became increasingly anxious about projecting an image of exploitation and made it clear that he did not want to talk about the musicians' union.
"I want to be clear that we exist for the musicians," says Bodkin. "Wedding gigs are an utterly lifeless way [for musicians] to put their talents to use and they find our experiences rewarding."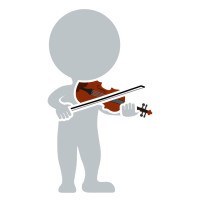 Bodkin continued by describing that when musicians perform at Groupmuse parties and maintain a profile at their site, the fundamental value is in the form of exposure and developing potential connections down the road for selling recordings or getting hired for non-Groupmuse private performances.
This is similar in nature to the content provider relationship championed by Huffington Post where instead of paying writers, the outlet provides exposure. Actor and writer Wil Wheaton recently wrote about this system in a post from 10/27/2015 describing it as exploitation masquerading as exposure.
In Wheaton's article he writes that if Huffington Post editors find his writing worthwhile to publish, it's worth paying for.
And that's where we come back full circle; Groupmuse's existing model of screening, moderating, and selecting performers means they effectively control which musicians are able to earn money and which ones don't. If Groupmuse provided a platform that connected party hosts with musicians in a completely unfiltered way, allowing both parties to determine if they are a good fit without any initial screening or placements, it would be difficult to argue that the system wasn't an entirely independent contractor driven service.
If that's how it functioned, it would more like a jobs board driven by Groupmuse's laudable inspiration for going into business (which we examined in Part 1).
The Gulf Between Ideals And Implementation
If nothing else, Groupmuse is a fascinating case study. On one hand, there are clearly defined and attractive sentiments related to a desire for helping live classical music events become more accessible by facilitating chamber music house parties.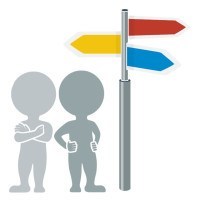 At the same time, there is a clear disconnect rooted in leveraging that goal to raise nearly a quarter of a million dollars in initial and crowdsourced funding, but failing to see a need for allocating as much as a dime to the artists that make the dream a reality.
In the Groupmuse model, musicians absorb 100 percent of the financial risk related to their primary offering. Musicians rehearse, reserve their time, pay for parking, etc. but if some of the attendees don't show or there are an unusual number of cheapskates in attendance, that means less money for the musicians. But Groupmuse's bottom line is untouched.
But when that same measurement is applied to Groupmuse administrators, the standards change and the company finds traditional salary structure a necessity. Sharing even a single digit percentage of unearned income outside of administrator compensation and operational expenses in order to provide musicians with a modest $50 minimum payment for their talents and services becomes a line in the sand unworthy of crossing.
And although it is clear that there hasn't been any indication this was the intent, a double standard emerges. Left unchecked, it stands a good chance it will become internalized as standard operating procedure.
At the time this article was written, Groupmuse has raised $4,721 over their initial $100,000 goal.
Provided that current backers do not withdraw their support before the Kickstarter project's December 22nd deadline, Groupmuse administrator's will be assured a full year of salary larger than what they earned for 2015. As of now, there have been no stretch goals announced to provide for minimum musician payments, instead, the company decided to use overfunding to pay for Massivemuse events (the ones that pay musicians approximately $100 for all rehearsal and performance time, or nearly five times less than NYC union wages guidelines).
Moving forward, although this series was originally designed as a two-part installment, there are some additional points of value to continue exploring. Having said that, 4000+ words over two articles is plenty to digest for the time being so we'll revisit this again next week.
Until then, I'm curious to know your thoughts and I encourage you to submit a comment here or strike up a discussion thread at your social media platform of choice.