The 12/28/2015 edition of The Times (UK) published an article by Hugo Rifkind that reports a third of rare violins within the $20,000 to $100,000 selling price range are fake. At least, that's according to violin dealer, Florian Leonhard; but for long time Adaptistration readers, that news is more than a decade old.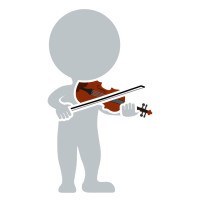 For those unaware, and this is an absolutely fascinating part of orchestra field history, back in 2004, the New Jersey Symphony Orchestra (NJSO) purchased a collection of rare string instruments from Herbert Axelrod. Long story short, many of the instruments were determined to be forgeries or misrepresentations and the entire collection became tainted by the debacle. Axelrod and his instrument dealer, Dietmar Machold, who was later arrested and found guilty of embezzlement and fraud related to a number of instruments in his care, pulled a good old fashioned con and the NJO paid the price for being an ideal patsy thanks to get rich quick approach to making a stronger artistic name for itself.
The NJSO's entire ordeal has been covered in dozens of articles here but we've also examined the darker corners that occupy the world of rare instrument dealers. One of the initial, and most popular, articles on that topic is Violin Turf Wars, from 8/27/2004 and I was a guest on WNYC's Soundcheck with Jon Schaefer on 3/28/2005 to discuss the topic for nearly a full hour. A copy of that program, Power And Corruption In The String World, is still available.
In order to read the article in The Times, you'll need a subscription but if that isn't something you want to follow through with right now, here are some articles from the archives on that same subject, listed in chronological order:
If that's not enough, you can find even more articles via a search for "Axelrod" or "Machold."