Musicians of the Hartford Symphony Orchestra (HSO) rejected the latest proposal from their employer. Held on Thursday, 1/7/16,  the vote was unanimous among musicians attending and although both sides are continuing to bargain via Federal mediator, they continue to be far apart on key terms of wages, length of season, and a new element introduced by the employer in the form of a sweeping cancellation clause.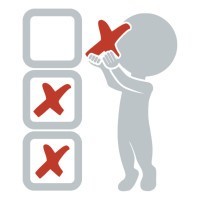 According to a press statement distributed by the musicians following their vote, the proposed cancellation clause would make the collective bargaining agreement (CBA) a contract in name only.
"In essence, the contract would be a one sided affair binding the musicians but giving HSO management and Board the ability to walk away from their obligations."
Additionally, the musicians' statement asserts that the HSO is now engaging in regressive bargaining by proposing economic terms the musicians consider lesser than what was previously offered.
"Now, in addition to asking the core musicians to take a 40% cut, management wants to cut income producing services and reduce work opportunities for all of the musicians."
Additional details about how these cuts were greater than those previously presented were not included in the statement, however, the 1/7/2016 edition of the Hartford Courant published an article by Mara Lee where she quotes HSO violinist and negotiating committee member, Michael Pollard, saying that in addition to the original reductions in minimum guaranteed services (rehearsals and concerts) for the core musicians, they introduced additional cuts to service counts for non-core musicians.
For reference, the HSO employs a musician via one of three tiers with each tier receiving a different amount of minimum guaranteed services. For example, in the 2013/14 season, HSO Tier 1 (Core) musicians were afforded 180 guaranteed services while Tier 2 musicians received 108 and Tier 3 received 51.
According to Lee's 1/8/2016 report, while the musicians' meeting that ultimately rejected the latest offer was underway, the HSO's board met to consider options.
While the union met Thursday evening, the symphony's board also had a meeting to talk about how the organization could be wound down.
Stephen Collins, HSO Director of Artistic Operations and Administration, told Lee that the board has now set a Friday, 1/15/16 deadline for a ratified CBA. Barring that, the board will shift its focus to determining what it plans to do via earlier threats to shut down the organization at the end of January (details).
As of now, the HSO's existing cash reserve is unknown with requests for details going unanswered. Also unknown is how long the institution could sustain operations if they opted for locking out the musicians following their new January 15 deadline.