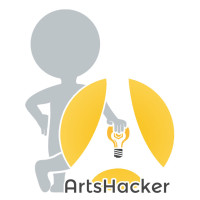 No doubt, Google Analytics (GA) is fantastic but one long running limitation is the lack of ability to track an individual user's path through your website. This limitation has led to fundamental business plan for metrics competitors like Marketo, Eloqua and Pardot but all that may be changing with the introduction of GA's new User Explorer feature.
Ga calls it a user-centric analysis tool but in English, that simply means it tracks the website behavior of unique individuals regardless of which device or browser they use. Google continues to go out of their way to protect user anonymity (all you ever see is a numeric ID assigned to the users, never any identifying info) but here's how Google describes the enhanced data reports in a GA blog post from May 6, 2016:
With User Explorer, you can now analyze the actions that an anonymous individual has taken on your site or app. These insights can help improve the user experience when people interact with your business online.

For example, you might want to understand how your top 10 customers interacted with your site or apps. With User Explorer you can get insights into visitors that spent the most with you over a given time frame and analyze each of their journeys on your site over that time period. This analysis surfaces individual interactions that can uncover new opportunities for optimizing their overall experience and path to conversion. In addition, User Explorer opens up new possibilities to help inform your marketing activities. For example, User Explorer can help you identify anonymous individual customers who have not converted recently and help them re-engage with your site using existing marketing channels.
I published an article today at ArtsHacker with more information, where you can find the new User Explorer reports, and what the reports contain.
Read the article at ArtsHacker.com