If there's one transgression most professional orchestra and opera player associations commit, it's launching public outreach efforts during a labor dispute only to abandon them once an agreement is ratified. When things are tough, they desperately want support and attention; but when things calm down, they could care less. That's not exactly a formula for sincerity.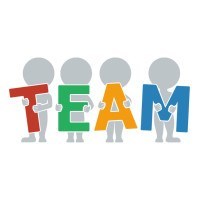 In the best cases, the musicians maintain their efforts and after getting past the obligatory "about us" type of content generation, they tend to develop meaningful online content and even programs that do sincere good for their communities, their institution, and themselves.
The latest example of the latter are the MET Orchestra Musicians.
In the wake of their near-death experience in 2014, the musicians have not only maintained their outreach channels but they continue to professionalize their efforts and refine their goals.
The most recent example comes by way of an article by Ginger Adams Otis in the 4/22/2017 edition of the New York Daily News (h/t Musical America).
The article reports on an event in the MET Orchestra Musicians Community Performance Series where 42 musicians will be performing privately for ailing Veterans at the Veterans Affairs NY Harbor Healthcare System Facility on 23rd St. They are capping the event with a free public performance in the facility's atrium.
The 42 musicians will be joined by star soprano Susanna Phillips and conductor Marco Armiliato.

The 70-minute orchestra will include Aaron Copland's "Fanfare for the Common Man" and selections from Verdi's "La Forza del Destino," Puccini's "La Boheme," Mozart's "Exsultate Jubilate," Dvorak's "Rusalka," as well as the "Armed Forces Salute" and the "Stars and Stripes Forever."
What's particularly touching about this event is what sparked the idea. You can read the full details in Otis' article but in a nutshell, it as thanks to one MET musician starting a conversation with a stranger.
The idea for the series grew out of a run-in Met Orchestra timpanist Jason Haaheim had in 2014 at Lincoln Center with an Air Force veteran.

Haaheim had just finished a performance and was walking near the center's fountain when he saw the veteran and the two struck up a conversation. The man told Haaheim that in 2012, he and his two sons got caught in a blizzard while trying to summit Mt. Rainier, the highest peak in Washington.
I won't spoil the details from the conversation the two men had but suffice to say, it's well worth your time so please set aside a few moments from your day to give it read.
Ideally, other orchestra and opera player associations will reach out to their MET colleagues in order to not only learn more about what to do, but how to build and maintain momentum. In fact, it would be good to see the professional player conferences (International Conference of Symphony and Opera Musicians, Organization of Canadian Symphony Musicians, and Regional Orchestra Players' Association) bring in key members of the MET Orchestra Musicians organization to lead one or more seminars during their summer conferences.