I enjoyed a fascinating Facebook discussion yesterday that started off with someone ranting about ticket buyers being required to create accounts before being allowed to enter the online purchase process. The stream of anger and frustration from ticket buyers participating in the conversation was palpable but this problem has been known for years yet very little changes. Why aren't we smarter than that?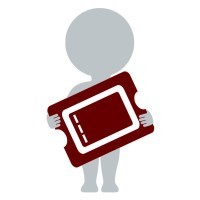 I'm not at liberty to share a link to the thread but at one point, one of the participants pointed out that while most major online retailers have adopted one-click purchasing processes, meaningful required registration, and  single click account creation, arts organizations publish paragraphs of instructions on how to complete a ticket purchase.
In response, a long-time arts marketer pointed out that quagmire is the byproduct of ticketing software companies not making the process simple enough to not need instructions.
Normally, I would point out a few examples but there's no value in calling anyone out.
Instead, we can serve a greater good by acknowledging that this topic has been, and continues to be, driven by outdated FOMO attitudes.
This is where arts orgs need to move the discussion in different directions and expect our box office and ticketing providers to deliver platforms that conform to contemporary ecommerce user experience standards.
How much more earned income are we willing to lose before it becomes too much?
In the end, it feels like we need something to serve as a catalyst to get the conversation moving. To that end, I'm going to begin exploring the idea of holding a technology summit here in Chicago where providers, arts organizations, and patron groups can address these topics with an eye toward ending the cycle of trying to catch up by going slower.
Stay tuned…