It never ceases to amaze me how few orchestras, or nonprofit performing arts organizations in general, require board members to write a personal statement about why they serve on the board. Nonetheless, they can go a long way toward increasing ownership and help articulate their connection to the institution.
Whenever I do any extended board development work, it's one of our first activities; in many cases, even before I arrive onsite.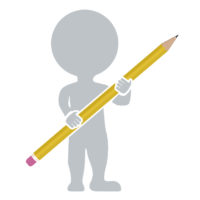 They don't need to be complicated, the best examples I come across are rarely more than a paragraph long but they are from the heart. I'm particularly fond of those that include a personal anecdote that chronicles how the board member crossed paths with the organization.
From a content perspective, they have several uses; obvious choices include website and social media use but some of the more creative implementation can be found in board recruitment material. They can even be integrated into elevator speeches.
I've always been partial to the "why I'm involved" approach. It serves as both initial question to board members and a title for ensuing responses. Have you seen any organizations that make good use personal statements?