The Musicians of the San Antonio Symphony (MOSAS) published a newsletter on 12/23/17 that includes an article by Peter Flamm, San Antonio Symphony (SAS) Principal Timpani. According to Flamm's article, the organization's deficits aren't the result of inadequate staff efforts or musician expenses. Instead, he suggests deficits over the past few decades should raise questions about governance.
If advertising and promotion is unattractive or sporadic, ticket sales will be low and there will be a deficit. Since there is little or no endowment for our orchestra, the pressure to increase donations and ticket sales stretches an already small and overworked staff to the breaking point. In other words, whether or not a non-profit is able to cover its costs might say more about the governance of the organization than the viability of the organization.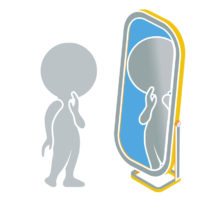 Flamm does not spell out which stakeholders comprise those at the center of what he refers to as governance, but it isn't difficult to figure out through process of elimination. The key stakeholders involved in direct orchestra governance include the board members, administrators, music director, and musicians.
You can learn more about each of those groups in this series of essays about Orchestra Governance. They provide an inside look in the good, the bad, and the ugly behind those who influence how orchestras function.
If you subtract musicians and staff from that group, you're left with board members and the music director.
To date, SAS Music Director, Sebastian Lang-Lessing, has honored a long standing practice among music directors of remaining mute on the topic of negotiations. At the same time those who would otherwise be offering statements aren't offering much more.
There are no press statements from official spokespersons and the organization's President & CEO, Tom Stephenson, has yet to respond to multiple inquiries for information on their current bargaining position along with their plans should a new agreement not be reached when the current extension expires on Sunday, 12/31/2017.
In the meantime, the clock is ticking.