Board games are apparently hot right now; everything from the traditional table top offerings you probably remember as a kid as well as a rapidly growing field geared toward adults. Those latter offerings have gone a long way toward expanding the notion of games beyond win or lose.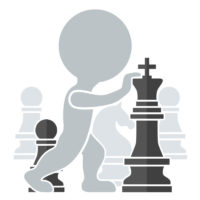 In a timely post, Joe Patti published an article that examines a game designed by the city of Helsinki "to facilitate conversations and decisions about public participation."
If you're from one of the three primary orchestra stakeholder groups and take the time to read the original article from Bloomberg, you should experience a cascade of lightbulb moments.
If not, no worries; Patti does an excellent job at connecting all the dots between the game's goals and many of the core challenges found in contemporary performing arts administration.
What I found fascinating is the game apparently does an excellent job at moving participants past the sort of gobbledygook that's popular in today's board and meeting rooms and into far more practical territory.
But what really caught my attention is a quote from the head of Helsinki's Division of Culture and Leisure, Tommi Laitio when asked about whether other cities and/or organizations could create their own games.
"…but he cautioned that it can't simply be "copy-and-pasted" into another organization. "You need to run a design process in your own organization to adapt the game to meet your needs," he said.
If there's ever been a mantra for my consulting work, that quote pretty much sums it up: answers are cheap, process is invaluable.