I've been reading culture blogs for more than 15 years and while it's normal for most to cycle in and out of my regular reading routine, a few have remained constant. I like to think of them as my desert island culture blogs. No matter what, the authors examine consistently thought-provoking material and offer observations that evolve over time and challenge conventional wisdom.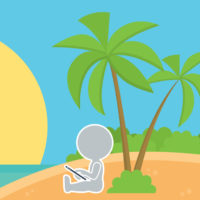 One of those blogs is celebrating its 14th anniversary today: Joe Patti's Butts In The Seats; Musings on Practical Solutions For Arts Management. It's one of a handful of arts admin blogs that should be on every arts manager's reading list.
In addition to his primary blog, he's one of the fantastic senior contributors at ArtsHacker.com.
Happy anniversary Joe!
What are some of your desert island culture blogs and why?