Labor disputes and institutional crises tend to garner plenty of attention in traditional media outlets as they unfold, but follow-up articles are fewer in number. Most tend to be puff pieces crafted more by an organization's PR department than a genuine post mortem, but the 3/16/2018 edition of Texas Public Radio (TPR) published an exception to the rule.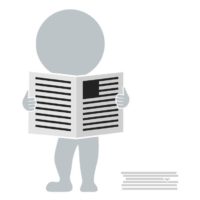 Their short segment examines the tumultuous week at the San Antonio Symphony (SAS) at the beginning of 2018 that witnessed what stakeholders thought would be the orchestra's end. Instead, the organization managed to find a lifeline in the form of clarifying actual vs. (inaccurately) perceived debt and bridge funding to continue the rest of the season with enough left over to begin the process of recovering from a failed successorship process.
We examined those events as they unfolded; you can refresh your memory at the SAS article archive and be sure to take the time to listen to the TPR segment or read the transcript.
In the end, the more unscripted examination of watershed moments in the field, the better.