I had the pleasure of being an on-air guest for a segment of KPCC 89.3's AirTalk; lively and in-depth discussions of city news, politics, science, entertainment, the arts, and more, hosted by Larry Mantle. We talked about Elizabeth Rowe's lawsuit and took a deeper dive into how individual agreements work along with some of the connected issues.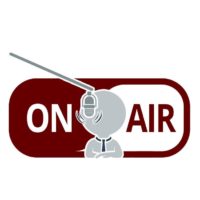 You can listen to the segment online at AirTalk's program page for this episode.
I hope this is the initial step in a longer journey that continues to examine these issues. Among the more exasperating aspects related to musicians negotiating terms for individual agreements is the lack of consistency on equally applicable considerations.
That's the bit during the radio segment I defined as the wild west of musician valuation.
For example, double reed musicians (oboe, English horn, bassoon, contrabassoon) incur higher costs for expenses and supplies compared to their woodwind peers. The cost of making and maintaining reeds is a substantial outlay in both time and treasure.
There are employers known for acknowledging this cost and routinely including financial terms in individual agreements to offset those expenses. On the other side of that coin, employers at similar size budget institutions refuse to even acknowledge those costs.
I recall one instance where an executive administrator told the musician, and I quote, "I don't want to hear about your fucking reeds, that's not my problem. The CBA says you provide and maintain your instrument so don't ask me to subsidize it."
Granted, much of this would be moot if these costs were addressed in collective bargaining agreements (CBA), but that isn't the norm and I don't expect to see it change any time soon.
What's even more intriguing is even when the employer acknowledges these costs and agrees to some form of financial benefit, there's no best practice on the amount or even how those payments are structured.
Some employers include the payments as part of the musician's wages (which means the musician may pay work dues on it #NotRecommended).
Others provide separate payments in annual lump sum disbursements while others distribute it over an installment schedule.
A few reimburse documented expenses but do not compensate for related time.
When applied to the Boston Symphony lawsuit, this becomes an increasingly important bit of semantics.
For instance, the pay discrepancy alleged by the principal flute may include an annual amount the employer provides the principal oboe to offset the cost for materials and time. But if those payments are wrapped up entirely in the oboist's overscale wages and there's no written acknowledgement in the individual agreement defining that distinction, you can begin to see the difficulty in determining an accurate dollar figure for any discrepancy.
In the end, this lack of continuity on what should otherwise be a comparatively straightforward issue of reaching a baseline understanding contributes to a climate of obfuscation and hostility.
Now imagine you're the CEO who follows Mr. Don't-Tell-Me-About-Your-Fucking-Reeds and your first individual agreement negotiation is with the new assistant bassoon. Let's say you have a history of providing financial terms in acknowledgement for those expenses and include a defined term in the agreement. How long do you think it will take for the rest of the double reed section to show up at your office hot under the collar?
It doesn't take a genius to recognize compensation policies based on field-wide best practices would go a long way toward reducing unnecessary friction.
It would behoove the field to convene a taskforce of stakeholders who regularly deal with these issues (executives, board officers, musicians, and their respective individual agreement counsel) with the goal of creating a framework for individual agreement compensation policies.
I'm publicly volunteering my time and effort and am willing to host those meetings here in Chicago. I have no doubt we can find a sponsor to help offset costs. Who else wants in?