Music Directors are like milk in that they both have expiration dates; or, at least, so goes the old joke. Fortunately for conductors, they have a much longer shelf life and statistically speaking, that runs anywhere from 10 to 12 years.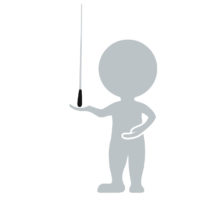 That amount of time usually consists of 2-3 contract cycles and provides most music directors an opportunity to get through the bulk of desired repertoire.
If the group was amid a growth cycle during the music director's tenure, you'll usually see artistic standards increase and for those emerging from those cycles, that tenure will be marked by refining the orchestra's artistic voice.
Granted, there are always exceptions to the rule and music directors are sometimes most effective over shorter or longer stretches of time.
A recent example of a music director at the end of his tenure is Sebastian Lang-Lessing, who will step down next season as San Antonio Symphony's music director. And if there was ever a group that embodied the expression "may you live in interesting times," it's San Antonio.
The 3/26/2019 edition of the San Antonio Express-News published an article by Deborah Martin that examines Lang-Lessing's tenure and ongoing role as music director emeritus, which includes ongoing fundraising duties on responsibilities.
That's somewhat of a rarity and it will be fascinating to see how it unfolds until a new music director is announced.