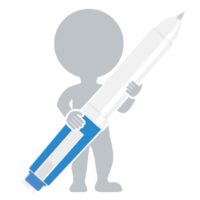 According to a 4/8/2019 press statement from the Chicago Symphony Orchestra Association (CSOA), the organization presented what it defines as its last, best, and final offer to the musicians during a bargaining session on Sunday, 4/7/2019.
When asked about the offer's terms and/or any changes to terms the CSOA has already made public, the organization declined to provide details.
Inside the parlance of negotiations, an employer's last, best, and final offer is a legal threshold that allows an employer to impose the agreement regardless of whether the employees accept.
Imposing A Contract is arguably the most passive-aggressive option in bargaining as it requires the musicians to either accept the offer or initiate legal action that requires a judge to step in render a decision on whether or not an employer can enforce the terms of a contract.

Ultimately, imposing a contract is a high-risk option that carries several variables that are beyond control of either side. Consequently, its volatile nature makes this a dangerous option as outcomes are not dissimilar from the "solution of mass destruction" nature inherent with work stoppages.
When not used as a prelude to impose an agreement, presenting a last, best, and final offer is often a measure of brinkmanship both sides use to harden their resolve and rally core supporters.
In response to the offer, the musicians' negotiating committee called a meeting for Monday evening, 4/8/2019 at 7pm CT where they presented the CSOA's offer. According to sources close to the musicians, the negotiation committee communicated with the rank and file membership to indicate the meeting would include a formal vote. They went so far as to make a point out of making it clear there was no tentative agreement and the gathering was not a formal ratification meeting.
At the time this article was written, there were no plans for providing proxy and/or remote voting for numerous musicians who were out of town and unable to make it back in time for the meeting.
Nonetheless, it should come as no surprise that the musicians rejected the offer. According to a press statement the musicians released Monday evening, the CSOA offered a five year agreement that froze the defined benefit plan and prevented new musicians from joining. It also provided a 2.3 percent increase in base musician salary over the course of the entire five year term.
Time will tell if this latest development is merely procedural brinkmanship or a prelude to something more profound.