The Chicago Tribune and the Chicago Sun-Times published articles on 6/25/18 reporting on an incident at the Chicago Symphony Orchestra (CSO) that involved music director Riccardo Muti stopping a performance due to coughing.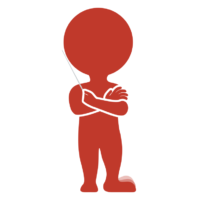 According to the Sun-Times report by Mitch Dudek, Muti "castigated the audience" while the Tribune article by Morgan Greene relayed audience reactions. But one common thread through both versions is Muti didn't seem concerned about projecting his displeasure toward the audience.
This is timely in that we just examined a parallel issue that transpired at the Philadelphia Orchestra and the value of music directors keeping their volatility in check on stage.
We could examine this specific instance and how it conspires against the goal of maintaining an inviting concert environment, but we've had that conversation so many times it feels pointless.
Instead, it all boils down to this: when an artistic leader earns more than $3,000,000 per season, it shouldn't be too much to expect him/her to maintain composure on stage regardless the interruption. If not, perhaps the field should consider following in the footsteps of professional sports and begin handing out fines for unprofessional behavior.