There's nothing quite like doing a good thing for the right reasons and to that end, I'm very happy to introduce the latest design update for one of Inside The Arts' longest running and popular blogs: Butts In The Seats.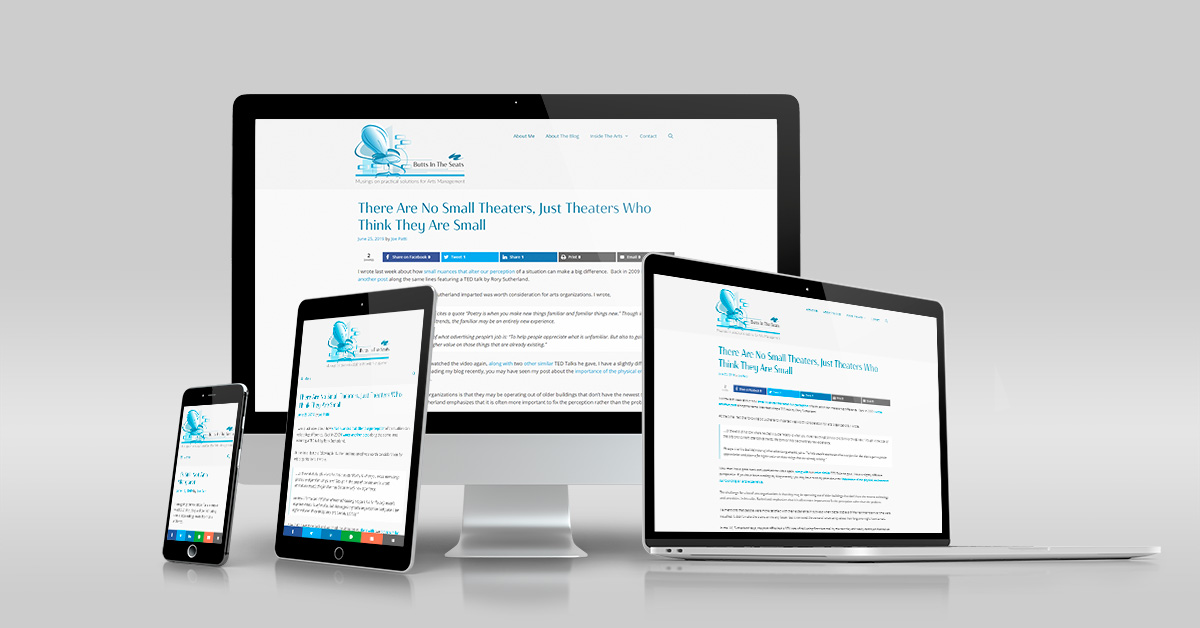 In addition to a brand new logo, there's new typography and an accessibility compliant color scheme, all of which helps deliver some of the very best culture blog content available. Case in point, one of his latest posts that examines the notion of fixing perceptions rather than problems.
There Are No Small Theaters, Just Theaters Who Think They Are Small
It's been several years since Joe's blog enjoyed an extensive design update and I'm all kinds of happy to see his patience rewarded.