Have you ever wanted to make an animated video but don't have the skills to do one in-house or the budget to hire a provider? Fortunately, the field of online video builders has progressed tremendously over the past few years and while this isn't an area where I have a great deal of experience, I know people who do.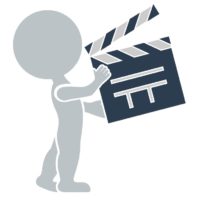 To that end, I was very happy to meet Morgan Berman, Founder and CEO of MilkCrate, at last year's NTEN conference. Her company creates affordable apps for nonprofits to track, grow, and reach their missions by engaging program participants and tracking impactful behavior.
It's always fun to geek-bond with fellow tech providers that focus on the nonprofit sector and I invited her to write something for ArtsHacker. When she suggested writing an overview of video animation provider, Vyond, I knew it would be a terrific topic since that's the very skills road so many arts managers fear to tread.
Morgan's article is filled with useful step by step insight and several example videos her company has created over the years.