There's a fascinating article by Cintia Lopez in the 6/4/2019 edition of wbur.com art and culture blog that examines a recent report funded by the Bank of America that determined nearly four times more people attended arts and culture events than the Red Sox, Patriots, Bruins, and Celtics game combined.
You can download a copy of the report, titled "The Arts Factor," and if you're like me, one of the first things you look for in a study like this is the methodology. You'll find it on page 21:
The ArtsFactor 2019 highlights community-wide data points (and the stories that help illuminate them) that demonstrate the impact of nonprofit arts and cultural organizations in Greater Boston. When not otherwise noted, the data for this report come from SMU DataArts Cultural Data Profiles (CDP). Unless otherwise noted, analysis is based on "Most Recent Fiscal Year Data" from the Massachusetts CDP using the most recently available completed fiscal year. Arts and cultural organizations located in Bristol, Essex, Middlesex, Norfolk, Plymouth, Suffolk, and Worcester counties were included. The data in the Massachusetts CDP are self-reported by the individual cultural organizations. ArtsBoston does not make any representations or warranties concerning the accuracy, reliability, or completeness of the self-reported data. Data analysis was performed by SMU DataArts and ArtsBoston. Any interpretation of the data is solely the view of ArtsBoston. We report some data, such as attendance and jobs, in aggregate because the information in the data set is compiled in total. We do not have the names of individuals, so it is impossible to determine whether a visit is by a unique individual or the same person multiple times.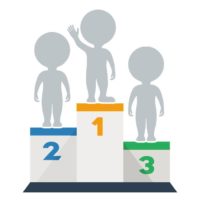 While the report highlights a few of the more nebulous data points that seem to creep into these sorts of studies (60% of CEOs who say creativity is the most important leadership quality), it does contain a wealth of fascinating points on the greater Boston market:
"30k+ jobs created in the greater Boston by the arts sector – almost as many as retail." And given how quickly retail jobs are shrinking, it wouldn't be surprising to see them fall below the arts sector.
"Every nine minutes, an arts event happens in Boston."
"9.8 million free admissions to arts and cultural events – that's 2x the population of greater Boston."
Have you been through the report? If so, what did you find engaging?