After a wave of public push back against how it has been handling allegations of sexual abuse and impropriety, the Curtis Institute continues to work their crisis management skills toward changing public opinion and shift the narrative.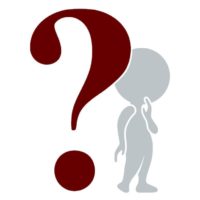 Earlier attempts to assert control over the narrative were met with displeasure from alumni, one of which (Pittsburgh Symphony Orchestra cellist Bronwyn Banerdt, Curtis, '08), wrote a scathing opinion piece for the Inquirer's 8/2/19 edition.
Curtis' latest attempts were reported in the 8/2/2019 edition of the Philadelphia Inquirer in an article written by Peter Dobrin. The article reports on a 258-word apology letter signed by Curtis president and CEO Roberto Diaz and board chair Deborah M. Fretz the expands on previous sentiments of regret.
We are heartbroken that there have been times in Curtis's earlier history when the voices of its community members were not heard at critical moments when they needed the school to listen with empathy and support. We profoundly apologize to and sympathize with anyone who may have had such experiences, and sincerely regret that our past institutional culture may not have always provided the safety net needed to thoroughly address the full gamut of our community's needs.
While never mentioning specifics, those instances were highlighted in a front-page article in the 7/28/19 print edition of the Inquirer on alleged sexual assault on violinist Lara St. John by her teacher at the time, the late Jascha Brodsky. St. John was a minor at the time she alleged the abuse.
The Inquirer's investigation uncovered four addition women that "were sexually pursed by Brodsky."
What continues to be striking about Curtis' damage control efforts is they have yet to mention or contact St. John, a glaring omission that has St. John is not afraid to point out.
"Seems like they are apologizing to everybody but me. I find their statements really hollow," St. John said Friday evening. "It's disappointing at best. I think the Curtis management would have contacted me if they were serious about their intent to handle this properly."
While Curtis' letter focuses heavily on newly revised commitments and future efforts, there is little beyond tacit acknowledgement of failings from the past. All of this may leave those on the outside looking in wondering if past practice or current rhetoric will guide practical application of efforts to process any recent or new allegations.
According to the letter, the primary efforts appear to be focused on establishing a yet-to-be-defined hotline to report abuse.
Curtis is working with an independent vendor to establish a new hotline so that individuals from our community will have an additional channel to report inappropriate behavior from the past or present. Work on this hotline is in progress and information will be released shortly, once the hotline is active and testing is complete.
There is no mention of additional efforts, initiatives, or training beyond the hotline.
Representatives from Curtis' PR and Communications department have not responded to multiple requests for information and clarification on these issues.
Simply put, Curtis is hoping their current efforts project enough confidence that anyone who is the victim of sexual assault or impropriety at the hands of Curtis faculty, instructors, staff, or independent contractors feel comfortable reporting abuse.
Do you think their latest efforts meet that goal?