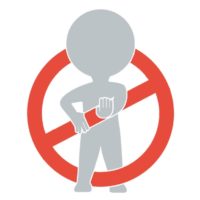 The latest round of negotiations between the Baltimore Symphony Orchestra (BSO) and their musicians have yet to produce a new collective bargaining agreement (CBA). Moreover, both sides are firmly entrenched into what have become do-or-die outcomes.
The only new development is the employer offered a play and talk agreement under the terms of the now expired agreement with an expiration date of December 31, 2019.
The musicians held a vote on this and the employer's latest offer for a new CBA. Both offers were rejected by majority of musicians.
I reached out to musician representatives to ask why they decided against accepting the play and talk offer. At the heart of the reticence is a belief that the employer's offer is nothing more than a disingenuous bargaining tactic.
"Unfortunately management has broken the trust with the musicians and their donor community," said Brian Prechtl, Baltimore Symphony Orchestra Players Committee co-chair. "Given their actions this summer, we find it highly likely that were we to go back to work without a year-long contract, BSO leadership would simply lock out the Musicians on Jan 1."
Although the musicians are producing their own concerts during the work stoppage, Prechtl acknowledged they are not a long-term substitute to what would otherwise be the regularly scheduled concert activity.
"Producing concerts is the Baltimore Symphony Management's job," said Prechtl. "Our job is to play concerts. We are the artists and we feel we are doing an incredible job of producing concerts on a smaller scale, but in no way is it a substitute to the events that an arts organization with a $29 million dollar budget can produce."
In order for the work stoppage to end, the musician representatives made it clear they will accept nothing less than a new CBA with a one-year term. According to Prechtl, there is a group of donors willing to contribute an undisclosed sum but only in the event of a new CBA that is no less than one year in length.
No additional information about the donors or amounts was provided.
Another reason why anything less than a one-year agreement is needed was rooted in practical concerns.
"Another element in play here is that our musicians are taking work all over the country," said Prechtl. "If we don't have a 1-year contract to offer our members they will continue to look elsewhere for short and long term opportunities. We need to put the band back together. They won't stay here for crumbs and a four month contract is just that."
Baltimore Symphony Orchestra Players Committee co-chair, Greg Mulligan, provided additional insight into the musicians' position.
"One thing that we have known, and have recently become even more confident of: the BSO has the money to pay us for a 52 week season AND to honor the requirement to hire a minimum of 83 full time musicians, part of our agreements since 2013," said Mulligan. "83 is still too small, of course, for a major league orchestra, but it is the contractual minimum. So we aren't talking about the BSO not having the money to pay for all that, as the BSO continually claims, we are talking about the BSO not being willing to pay for all that."
I also reached out BSO representatives, but they have yet to reply.
As of now, it is clear the musicians' minimum threshold of a one-year agreement is a firm requirement. Similarly, the employer remains equally entrenched in its position to reduce annual expenses by a combination of a shorter season and reduced wages.