For whatever reason, recordings and all the union driven guidelines around them, seem to be a hot topic. Everything from cell phone driven UGC (user generated content) to archival recordings keep popping up.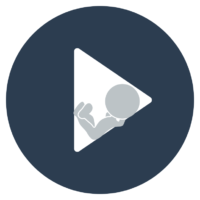 In one instance, I had a composer colleague ask about why it is so difficult to obtain copies of archival recordings of premier works to use for promotional purposes to a general lack of understanding about how the rules related to using recordings for promotional purposes changed in the wake of the latest iteration of the Integrated Media Agreement (IMA).
In a nutshell, the IMA brought together all the various individual elements from recording agreements into a single deal that takes into consideration the changing landscape of internet-based media.
To that end, some of the new and revised provisions in the latest version address the growing need for accommodating, and yes encouraging, UGC.
Here's an excerpt from an overview article describing those terms from the agreement. The article is written by Deborah Newmark, the Union representative who participated in negotiations.
Another new provision allows for capture by audience members at outdoor concerts and the ability for the audience to share material on social media in limited circumstances. There is also a provision to allow capture by audience members at up to two formal indoor concert programs and up to four informal indoor events per season. The employer must come to the orchestra committee in advance for approval.
What I'm particularly interested in learning about are any groups with detailed plans on how to go about using those six instances.
We're all well aware of the "don't make a recording or we'll break your kneecaps" announcements at the beginning of concerts but imagine what might happen if you actually encourage audience members to make recordings during specific portions of an event.
If you have something in the works that came about due to this new provision, reach out and share your idea.