I finally found the time to write some code that displays the total number of entries in ArtsAdminJobs' Candidate Database. It's the most common question I get from employers interested in purchasing a subscription. I get it. Why would anyone want to buy a subscription to a database without knowing how many entries exist?
I've been meaning to get this done for several weeks and as of today, I'm happy to say the total number of candidates will be listed for both logged in and logged out users so you can always see exactly how many candidates are in the system.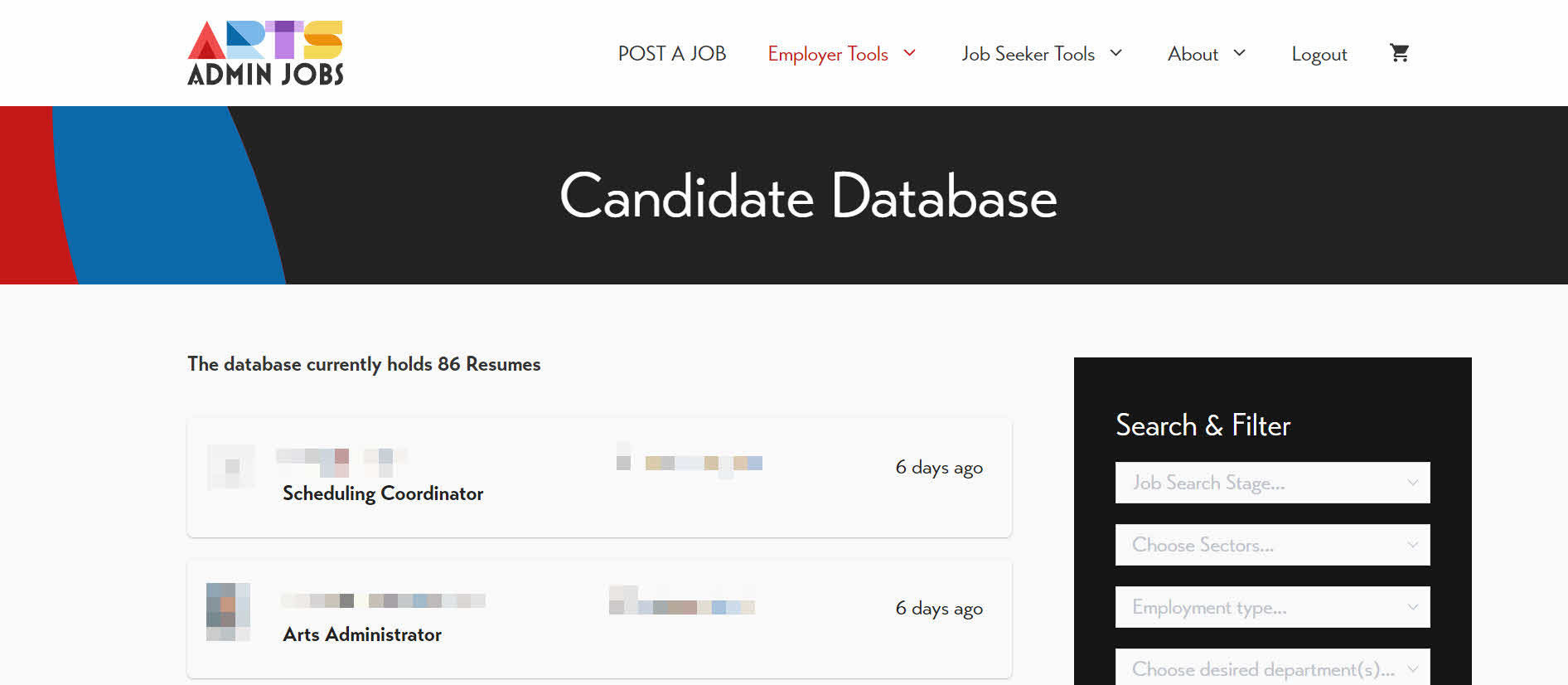 And how fantastic is it that the database is up to 86 entries?!?
Technically, it's 103, but candidates do set their profiles to draft mode from time to time as their job search status changes.
If your group has openings and you're feeling down about the tough labor market, don't be satisfied with sitting there thinking you don't have control. This the only resource of its kind for finding arts and culture administration talent. Be proactive, get a subscription, and reach out to qualified candidates.