Problem: I recently learned that an Executive Director of a small orchestra left her position to work as a development director for managed care facility. How are these two businesses related? They aren't.
A leading problem in this industry is there are too many managers that have no real stake in the medium of performing arts, specifically orchestras. Several recent studies regarding the current crisis in the orchestra industry, list administrative turnover as a significant impediment to improving the current situation. They go on to state that the reasons for such a high turnover rate are insignificant pay coupled with a difficult working environment. Conventional business wisdom states that you have to pay orchestra managers an equivalent to their for-profit counterparts in order to retain quality individuals. The resulting solution has been higher and higher executive salaries.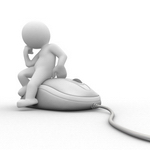 This application of conventional wisdom is anything but. Yes, orchestra management is a demanding vocation with lower comparable pay, a difficult working environment, with very unique problems challenging success. But the high turnover isn't simply due to these conditions; it's because these managers are not stakeholders in the art form. For example, take the musicians. Among the majority of [sws_css_tooltip position="center" colorscheme="rosewood" width="275″ url="javascript:void(0);" trigger="AFM" fontSize="12″]American Federation of Musicians [/sws_css_tooltip] represented orchestras, the base player salary is between 30-70% lower than the average orchestra middle-management salary. Yet the amount of professional training and experience is usually comparable if not higher on the musician side. For the musicians, they are stakeholders in the organization by nature. If the orchestra goes out of business they are not able to apply their skills to a for-profit segment of the industry as easily as their counterparts in management. They must work for lower wages than they deserve yet the quality of players and artistic achievement has increased exponentially over the past two decades.
Since arts administration programs define the "arts" as a generic industry (dance, performing, graphic, etc.) they end up producing orchestra managers that have no real devotion to the art or the organization they will manage. In some aspects of orchestra management this isn't a real problem, such as accounting, development, and facets of the operations department. But it is critically related to the executive leadership, marketing, artistic, and education departments.
Solution: What the industry needs are individuals that are stakeholders in orchestral performing arts. The results are:
Better relations between musicians, board, and management
Leadership that is as creative and innovative as their musicians
Managers that are willing to work for comparable pay to the players, therefore becoming equal stakeholders in the organization.
Lower turnover of executive management, allowing the orchestra to develop and strive toward long term plans. Unified vision creates stability.
Where do you find these individuals? That's the trick. But here are some solutions that will make an immediate positive effect:
There must be a temporary industry 'cap' placed on executive salaries
A concerted effort to begin looking for more candidates outside of those associated with many of the management practices advocated by the American Symphony Orchestra League and practiced by many current orchestra organizations
Arts management programs need to award degrees designed for specific arts disciplines
Arts management programs must require that any applicant must first obtain an undergraduate degree in the specific field of arts they wish to manage
Orchestra boards and executive leadership must move away from employing executive recruiting firms
Orchestra boards and executive leadership must hire the majority of their managers that gain experience though cultural entrepreneurship as opposed to conventional methods
These solutions require more time and effort on the part of those responsible for hiring management. A group already "overwhelmed" by current troubles that plague the industry. Nevertheless, the work needs to be done. Where do you think we will find the leaders of today and tomorrow? I look forward to hearing your feedback.