We all hear a great deal of opinion about the current "crisis" in classical music and this blog has been no exception. But I do get a fair amount of feedback from readers that think I'm overstating the issue.  I hear a great deal about how this industry has always had its ups and downs and that people have been proclaiming the death of classical music for decades, but it is still obviously around.  And in many instances those observations are right on target, so why should now be any different?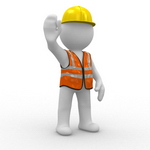 The problem is that people are looking at the industry as a "whole".  Is the New York Philharmonic or the Chicago Symphony going to file for bankruptcy protection or have their number of musicians reduced? Of course not, but the real loss is in the middle league orchestras.  On several occasions I've written it is these orchestras that collectively bring classical music to the largest number of people in this country.  And it's these orchestras that are making cuts in their artistic personnel which are damaging their artistic output.  In several cases such as Honolulu, Charlotte, and Louisville, these cuts may very well set their progress back by as much as 20 years.  For veteran players in these groups, it's an understatement to say that the situation is disheartening and demoralizing.  How excited would you be about a future of empty promises and negative growth?
We're amid a unique time in classical music history:
There have never been a higher number of talented musicians actively pursing careers as professional orchestra musicians.
On the whole, patrons have never had more access to professional live classical music.
The ability for patrons to gather information and learn about classical music has never been easier.
A larger percentage of the population possesses more disposable income than ever before.
Conventional wisdom would then dictate that all orchestras should be expanding the length of their seasons and increasing the size of their orchestras.  But oddly enough, the exact opposite is actually taking place.  Couple that with the fact that attendance at orchestra concerts is down, along with individual giving, and you end up with what we are all calling the current "crisis".
So instead of capitalizing on this large supply of highly talented musicians currently available and improving their artistic product, orchestras are cutting back and allowing that artistic level to erode.  And much like natural erosion, it's far more complicated to put things back the way they were than to simply rehire more players.  Building an orchestra into an artistic "force to be reckoned with" is a long term project.  Therefore, any reductions made now will take three times as long to reinstate. As for me, I don't want to see any more orchestras getting dismantled just because some managers aren't able to see past today.