Continuing from Part 1, this installment will examine recent events at the Louisville Orchestra surrounding their troubled Collective Bargaining Agreement negotiations.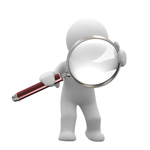 On the positive side, nearly all of the negative elements in Louisville have straightforward solutions. I understand that might be difficult to believe given most media reports, but my extensive conversations with Louisville Orchestra executive director Scott Provancher and negotiation committee chair Tim Zavadil lead me to believe otherwise.
Nevertheless, there are some significant self-inflicted problems the organization will need to address first.
Like many contentious negotiations, the real damage isn't the result of the issues being contested; rather, it comes from the process they used to determine their positions, how they communicated, and the related public statements.
In this respect, Louisville has made just about every mistake possible. Since I like hearing bad news first and good news second, let's reverse engineer events in order to gain a complete understanding.
Public Statements – Saying The Wrong Thing At The Wrong Time
Arguably, public statements made by Louisville Orchestra board president, Joe Pusateri, about the musicians have been some of the most spite filled and discourteous remarks coming from a board president since Philadelphia Orchestra's Dick Smoot released his infamous "Roadmap to Destruction".
In particular, Joe Pusateri's apparent lack of understanding regarding the nature of an orchestra musician's working life resulted in some of the most ignorant remarks ever delivered by a board president. For example, he characterized the Louisville musicians as being lazy and shiftless when he said this to the Louisville Business Journal about the players who don't perform on every concert:
"In my company, if I'm paying you, I expect you to work, and I would think you would want to work. I would think you would feel guilty to be paid and not work."
Apparently, Joe Pusateri doesn't realize that Louisville's programming decisions are made by the artistic staff and music director, not the musicians. To further illustrate his point, Joe Pusateri states in the same article that when the orchestra performs operas, they may only use 20 of their 71 full time musicians, but all of the players get paid.
Again, Joe Pusateri seems unaware that his own organization is subcontracted to perform at the opera productions and it's the opera company which selects repertoire. If the orchestra isn't pleased with the number of musicians the opera requires then they can simply decline the contract. Nevertheless, it appears that the income generated from those opera contracts is worthwhile for the orchestra and the thought of filling the opera time with other performances, which could use all 71 musicians, was not something the orchestra wanted to do.
This became apparent in January, 2005 when the Kentucky Opera dropped the Louisville Orchestra from a few of their performances, which reportedly cost the orchestra $60,000 in planned revenue. The same article reports that executive director Scott Provancher was displeased with the loss of income and the new task of adding additional performances. As such, Joe Pusateri's use of opera performances as an example to illustrate his point is, at best, uninformed and, at worst, misleading.
Although Joe Pusateri's statements demonstrate his lack of understanding about the fundamental aspects of being a musician, he isn't unique in this aspect. Just about every orchestra board president requires a certain level of education regarding what it means to be a musician. One of the resources they typically rely on is the organization's executive director.
In Louisville's case, their executive director is an Eastman School of Music trained percussionist, an individual ideally suited to help educate a board president about musicians. As such, I was stunned to read Joe Pusateri repeatedly making such uninformed statements to the press. I asked Scott about this issue during a telephone interview on 1/22/06 and he said,
"I think it's a weak argument and have asked Joe to change his temperament over it."
Apparently, this has had some positive impact because the tone of Joe's statements did subside. However, it would have been better if these discussions took place two years ago when Scott Provancher assumed the position of executive director at Louisville.
Another problem is the proliferation of contradictory statements. For example, in an article written by Joe Pusateri (identified as a "Special to the Courier-Journal") and published in the 1/27/06 edition of the Courier-Journal he goes out of his way to note that he does not want to reduce the number of full-time musicians in the orchestra,
"I was not asking to reduce the number of fulltime musicians, just make them the ones we utilize the most. At the very least I assumed they would agree to switch the positions when someone retires."
However, three weeks later the Louisville management reported to the Courier-Journal that "a smaller core orchestra must be part of any mediated solution".
Methods Of Communication
One of the first rules of successful negotiation is to check your emotions at the door. Among the issues which contributed to the collapse of negotiations were those related to health care expenses. Without a doubt, health care costs are a sticky issue at every orchestra right now and Louisville is no exception. At the onset of negotiations, management proposed that the musicians make greater contributions to their health care while the musicians counter-proposed that the organization begin to phase in coverage for dependants and dental care by the 2008-2009 season.
Unfortunately, after the musicians presented their proposal for phased in health and dental care the management responded with a negative emotional response. In the 1/21/06 edition of the Courier-Journal Scott Provancher was quoted as saying,
"I'd say the average person (would be) shocked by what they want in health care."
Additionally, in the same newspaper article, Joe Pusateri indicated that the musician's counter-proposal caused him emotional distress,
"…we had a meeting with the musicians' (committee) where I actually choked up, and begged them not to do it the old way.
Whether or not employees asking for dependant health and dental care should be considered shocking or worth getting choked up about is subjective, but management's emotional response only contributed to the deterioration of relations. During my telephone interview with Tim Zavadil, chair of the musicians' negotiation committee, on 1/23/06, he mentioned the emotional response from management when the musicians asked for dependant health and dental care,
"We simply couldn't figure out why they were so upset over the fact that we asked about obtaining health care coverage for our [dependants]. We didn't refuse to negotiate if they didn't agree; but it was an important issue to us, that's why we included it. In the same meeting, we agreed to a dozen of their work-rule changes and came down by a million dollars from our initial proposal."
Shortly after that meeting, the musicians witnessed the results of a negative emotional response as Scott Provancher sent a letter to Tim Zavadil stating that management was withdrawing all offers, terminating negotiations, and intended to go public. In essence, they were taking their ball and going home.
During my telephone interview with Scott I asked him why communication broke down so quickly. He said they had become very frustrated with a process they felt wasn't conducive to finding solutions for their current problems. He also said that management really didn't want to use a traditional bargaining process and instead they would have preferred a more collaborative process to negotiate, such as Interest Based Bargaining (commonly referred to as "IBB").
I asked Scott if he ever expressed their desire to use a different bargaining process with the musicians before they asked the musicians to begin negotiations early or if he presented a list of facilitators to use for an IBB process (a common requirement for IBB endeavors).
"No, we didn't and perhaps I wasn't accurate by saying we wanted to use IBB," said Scott. "Instead, we wanted to come together and agree on key points of strategy and work together on getting to where we needed to be. I guess what we wanted to do was to work collaboratively. We wanted to present the capitalization plan and finances in September and have the players take a look at it."
Scott also described how he thought this sort of process would be different than traditional bargaining.
"We only wanted them to make offers based on the recapitalization plan," said Scott. "I would have liked to spend more time talking about the financials and I think that if we took time to talk more about the financial climate of the organization, the musicians would have come back with a different offer."
I followed-up by asking Scott if the musicians refused to talk about the financial situation or indicated in some way that they would suspend negotiations if he attempted to talk more about the orchestra's financial situation.
"No, but I would have liked it if the musicians took more time looking at our numbers," said Scott. "We were hoping that they would want more dialogue. They never asked for any financials although I hoped they would so there would be more in-depth discussion."
Another problem was waiting in the wings which contributed to Scott's high level of emotional anxiety: the unrealistic expectation that the musicians could begin the negotiating process in June of 2005, 14 months ahead of the contract expiration.
"I would say that we had hoped to have the financial discussions early on and I don't think they needed contact with their constituencies," said Scott. "We were frustrated that we couldn't get to the table as early as we wanted. The musicians said there wasn't enough time to prepare if they started in September but I don't think it was very reasonable that the musicians were uncomfortable."
I asked Tim Zavadil whether or not management ever made any overtures about how they wanted to conduct negotiations before the negotiations actually began.
No, but in June, 2005 they did ask us to begin negotiations in September even though our contract wasn't up until August 31, 2006," said Tim. "We usually don't start negotiating that far in advance but management told us that they wanted to start the process early to attract potential donors and to help the Music Director search process so we did agree to begin the process as soon as we could.

Unfortunately, the orchestra doesn't operate in the summer as a number of musicians are out of town or unavailable so we weren't able to begin our part in the process until everyone returned in September, 2005. After we elected a committee and polled all of the musicians, we did submit our typical request for the current set of financials to management and then sat down for our first meeting on October 31, 2005."
I followed-up by asking Tim about the situation surrounding the precarious financial situation of the orchestra and if they discussed that during negotiations.
"There was never any mention about the orchestra's financial condition until July, 2005 during the new strategic plan development sessions," said Tim. "During our initial meetings management did say that they planned on having a $500,000 deficit by the end of that season and some cash flow problems but there was never any mention of bankruptcy until after they broke off negotiations in January."
Unfortunately, this is where, emotions once again started to negatively influence the negotiations. The 1/21/06 edition of the Courier-Journal reported Joe Pusateri as saying,
"…we had a meeting with the musicians' (committee) where I actually choked up, and begged them not to do it the old way. I got emotional and said, 'Let's surprise everybody — let's sit down and do this constructively and cooperatively, (because) that's what this orchestra needs at this point in its history.' … And I really felt foolish when I saw their offer. I asked if I could speak to all 71 of the musicians, and never was allowed that opportunity."
Regrettably, Joe Pusateri seems to be suffering from the same problems as his executive director, Scott Provancher, when it comes to how both parties need to conduct themselves during a collective bargaining process. They both wanted the musicians to negotiate using a method other than traditional bargaining but they never made that clear until after negotiations were underway. Additionally, they only wanted to conduct negotiations under the set of parameters they found appropriate such as wanting the musicians make proposals based on their recapitalization plan.
It's not difficult to understand why there was such a rapid breakdown in the negotiation process once you take into account that this negotiation is the first time either Joe Pusateri or Scott Provancher have ever participated in a collective bargaining process with musicians. Ignorance, inexperience, and financial stress were conspiring to damn the negotiations before they began.
Add to those facts the confusion generated between both sides because they were basing their proposals on different strategic plans adopted by the organization and you arrive at final component in this reverse engineering process: a flawed planning process.
Tomorrow's article will continue by examining that final component of Louisville's predicament.