It is hard to believe it has been more than two years since the topic of pensions has been discussed here at Adaptistration, nevertheless, recent events in Seattle have brought the "P" word front and center…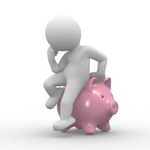 In this particular situation there's good news and there's bad news. The good news is the Seattle Symphony brought in some sizeable 11th hour funding to help avoid an expected shortfall. The bad news is that the musicians have claimed that the organization has shortchanged pension contributions without their consent.
If you ever want to get an executive manager or board member from a major professional orchestra out of room, just start talking about pensions. Even though it is that unpleasant of a topic, it is not something that can be avoided for very long.
The last big pension brouhaha that made national headlines was in Philadelphia during the labor unrest from 2004. To understand more about pensions, take a moment to read two articles from that time which cover everything you need to know about the types of pension plans orchestras utilize and how they function. By the end, you'll have a solid base for understanding why the musicians in Seattle are not letting this issue fade away:
Pension Plans And Negotiations Part 1
Pension Plans And Negotiations Part 2
Furthermore, this article from June, 2005 will help you understand the severity of pension funding in the orchestra business and why under funded pension plans could turn out to be an orchestra's Achilles Heel.