Over the course of 2009 Take A Friend To Orchestra month, the Wisconsin Chamber Orchestra (WCO) reached a settlement; however, news reports have not focused on the agreement's details. But since this is a negotiation we've been following for several months, it seems appropriate to examine some of those details, especially those sticking points that kept the agreement out of reach for so long…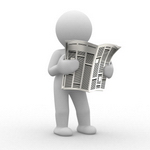 At the heart of the last batch of sticking points was the number of guaranteed services. The last time we examined this issue, the WCO proposed reducing service guarantees from 75 to 58. At that point in time, the WCO had lost eight services worth of work in connection with the Madison Ballet's decision to not use live music during next season's Nutcracker. The WCO offered no further reasoning behind why they were insisting on an additional nine service reduction; nevertheless, the final agreement ratified by musicians included the 58 service guarantee. Over the term of the agreement, that number will increase two services per year with a stipulation that musicians must attend 80 percent of guaranteed services each season.
The other outstanding issue was related to mileage reimbursement. The WCO's final offer included a substantially lower rate than previous offers due to what the WCO defined as a sizeable change in gas prices since the onset of negotiations. But even though the WCO's reasoning is based on the fluctuations of gas prices, they proposed a rigid reimbursement schedule over the full term of the five year contract which was ultimately accepted by the musicians. The final agreement stipulates an initial reimbursement rate of $0.11 per mile during the first year with increases in increments of $0.05 in each year of the contract.
There is little information about the agreement at the WCO website other than a press release which includes a single comment from Tom Grantham, president of the WCO Board of Directors that states "The Board of Directors is happy to conclude this matter and we feel we have arrived at a flexible and fair contract." All the same, the status of some remaining 2008/09 concerts remain undecided. According to the new agreement, the WCO reserves the right to cancel a scheduled run-out concert August with less notice than required for other services. At the time this article is published, the WCO still has last season's concert event listed on their website.
As an intriguing technical postscript, even though the WCO musicians and board have both ratified the agreement the extended length of the contract (which runs through August 31, 2014.) means that it isn't entirely official yet. Technically, a contract this long has to be approved by the International Executive Board (IEB) of the American Federation of Musicians (AFM). If, for some reason, they decide to reject the contract negotiations could begin anew.