In case you missed the big news from last week, Cincinnati arts patron and philanthropist Louise Nippert announced that she is giving Cincinnati arts organizations $85 million. According to Cincinnati Enquirer music critic, Janelle Gelfand, Nippert's gift is the largest "single gift by an individual to a Cincinnati arts organization." Flying under the radar of this momentous news for Cincinnati's arts scene is a quote from the Cincinnati Symphony Orchestra (CSO) president claiming that without the gift, the CSO was facing scenario of "bad things"…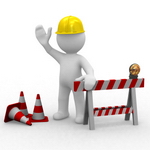 The CSO president's complete quote from the 12/10/2009 article provides additional details.
The orchestra's president Trey Devey said that without the gift, the Cincinnati Symphony Orchestra was facing the scenario of becoming an ensemble of fewer musicians, not playing for the summer opera festival and other "bad things."
In the same article, Devey continues to project a less than inspiring scenario for the CSO.
"We would not be able to sustain this level of excellence without this gift," Devey said. "The reality is, we've had a first-tier orchestra, and we've had a second-tier capital structure. So either we needed to retreat artistically and become less than what we are today, or something like this needed to happen. So it's just really an incredible moment in the life in this institution."
As Devey points out, Nippert's gift arrives at a moment of undeniable serendipity yet it remains unclear whether it is enough to correct what Devey described as a "second-tier capital structure."
In the meantime, you can read more about Nippert's extraordinary gift in the following articles from Janelle Gelfand:
Make sure you take the time to go through each article's comments. There are some pointed discussions on philanthropic giving and how it is perceived throughout a local community.