The Columbus Association for the Performing Arts (CAPA) and the Columbus Symphony Orchestra (CSO) have apparently come to terms regarding a five year agreement that outsources the vast majority of the CSO's administrative functions to CAPA. The organizations issued two joint press releases on the new agreement dated March 31, 2010 which include the following details…
CAPA will "manage the CSO's finance, accounting, marketing, advertising, publicity, graphics, IT, ticketing, human resources, and operations functions."
"Joint fundraising from CAPA and the CSO will strive to balance the 2009-10 budget" but there is no mention of current goals, future efforts, and ongoing revenue generation related governance responsibilities.
Although the CSO will continue to pursue "business development" opportunities, there is no specific mention of unearned or contributed income development duties or responsibilities, including whether or not the CSO will staff a development office.
The CSO expects to "save more than $750,000 in the 2010-11 season" with the arrangement but there is no word on what CAPA is charging the CSO for providing the administrative services during any of the five years defined in the agreement.
CSO President and CEO Roland Valliere is now the Chief Creative Officer "leading the organization in business development, artistic and creative content, and musician relations." There is no mention as to whether or not this new position will contain unearned or contributed income development duties or responsibilities or if there will be any adjustment to current compensation levels.
CAPA President and CEO, Bill Conner, will "serve as volunteer Managing Director and CEO for the Symphony. Conner will report directly to the CSO board, and work with them to develop a viable, long-term business model which takes into account the Columbus audience and philanthropic support."
There is no mention whether or not Valliere will report to Conner in the new executive structure.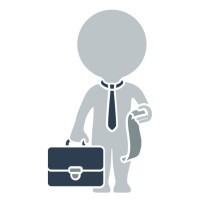 Awaiting illumination is how the CSO and CAPA will address the potential conflict of interest in having Conner serve as President and CEO for both organizations. Regardless of Conner's volunteer status at the CSO, multiple interests exist and as of now, his duties and responsibilities are unknown and not addressed in either press release.
What is known is CAPA will receive a CSO board approved fee for administrative services provided, for no less than the next five years. The potential to serve impartially without favoring one of the multiple interests is, by nature, hindered and will require an enormous amount of transparency beyond levels adopted by most nonprofit performing arts organizations.
If nothing else, reading the press releases made me recall a stalwart principle my (now deceased) mentor used to tell his clients and is something I've readily adopted and pass along to my clients today: "Volunteers are enormously useful but when it comes to administrative or leadership responsibilities, you always want to pay someone something so that if things go badly, it is easier to remove him/her."
You can download pdf files of the press releases here and here.What do you think, are there pros and cons in this new scenario?
---
Postscript: no, this is not an April Fool's post.