Since cancelling the end of their 2009/10 series, the Charleston Symphony Orchestra (CSO) has been negotiating with their musicians with the goal of securing an interim collective bargaining agreement while the organization engages in what it calls a restructuring of its organizational and operating model. The latest waypoint in that process took place on 5/20/2010 when the Players Association of the Charleston Symphony Orchestra (PACSO) voted down the CSO's latest proposal…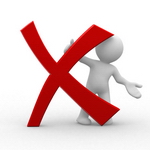 According to a PACSO press release, the proposed interim operating agreement would cover the 2010/11 season and included an 80 percent reduction in annual base musician compensation to $3,600. Before suspending the 2009/10 season, the musicians accepted an 11.4 percent pay cut during the 2008/09 season which was followed by an additional 17.1 percent pay cut during the 2009/10 season.
Currently, the musicians have filed an unfair labor charge with the National Labor Relations Board against the CSO claiming that the season suspension is "an illegal lockout" along with what the musicians have described as "numerous violations of the National Labor Relations Act."
Likewise, the musicians assert that none of their previous concessions included provisions to suspend operations nor did they include cancellation of health insurance and pension benefits. According to PACSO spokesperson and CSO Principal Percussionist Ryan Leveille, the musicians were notified via email on 4/9/2010 that health insurance coverage would be terminated on 4/30/2010.
In response to the musicians' decision to reject the latest offer, Marty Klaper, chairman of the CSO board's bargaining committee, reportedly told Post and Courier reporter Adam Parker that their latest proposal "would have provided musicians with 12 months of paid health care benefits plus a salary for services."
As of now, the musicians do not plan on submitting a counterproposal due to the fact that the current collective bargaining agreement is still in effect and the National Labor Relations Board has yet to rule on their complaints.