What do you call a $10,000 discretionary spending account over and above existing annual compensation, travel expenses, and departmental budgets? Oh, and did I mention that each executive with the mad money privileges will not be required to make an accounting of what or how they spend those funds. If you're the current leadership of the American Federation of Musicians (AFM), you call it Recommendation #24 for changes to the Federation bylaws…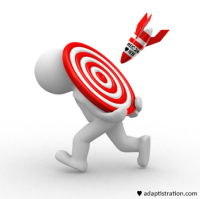 It might seem hard to believe but that's precisely what the AFM International Executive Board (IEB) is proposing at the upcoming AFM convention from June 21-25 in Las Vegas, NV. Recently, the International Conference of Symphony and Opera Musicians (ICSOM) went public with a statement denouncing Recommendation #24.
Recommendation #24 from the IEB proposes that $10,000 per year be available to the AFM President, the Vice-President from Canada, and the Secretary/Treasurer (each). This money would come from your dues to the AFM, and would be in addition to salary and travel expenses. But the disturbing aspect of this proposal is that this money would be "for the spending of which he/she shall not be required to make an accounting."

In other words, the AFM President and the IEB are proposing that they be allowed to raise your dues, take more of it for themselves, and you do not have the right to know how they spend your money. This $10,000 per officer per year actually totals $90,000 over the three-year convention cycle.

This insensitive proposal from your union's leadership comes at a time of economic crisis for our orchestras, and at a time when many musicians have had their salaries reduced.
I haven't been following AFM politics as closely as I usually do; frankly, I arrived at the conclusion that the current AFM leadership and bylaw structure is a complete wash. Moreover, attempting to change either of those issues internally will only be counterproductive and that the Federation's player conferences (ICSOM, OCSM, RMA, ROPA, and TMA) should (but aren't) be in the process of extracting themselves.
Nonetheless, at this rate, those inside the current AFM leadership endorsing Recommendation #24 are doing a far better job at reducing the influence of organized labor as it applies to orchestra musicians than any overt anti-union organization around. What that means is orchestra musicians and their respective player conferences have to spend increasing amounts of time pushing back against these internal pressures during a period when resources and wherewithal for dealing with external crises have stretched to breaking points.
If nothing else, we certainly do live in interesting times. The historians in this business (yes, they're out there toiling away in near obscurity) are going to look back in 20 years and attempt to figure out how the AFM evolved to become one of the strongest characters to marginalize orchestra musician stakeholder influence in our time.