I don't know if it is anything more than a coincidence but two stories came out in Minneapolis media outlets that couldn't do a better job at pointing out opposite ends of the fortune pole. One reported on an 11.3 percent pay cut for St. Paul Chamber Orchestra (SPCO) musicians while the other reported on a $5 million gift to the Minnesota Orchestra's Building for the Future capital campaign. It is difficult to imagine more diverse news pairing for a city that boasts two large budget performing arts organizations…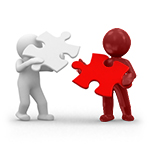 I'll forego the obvious Dickens quotes and simply state that the SCPO's cut, the second in as many seasons for the players, brings the base pay to a level lower than it was a decade before. The MinnPost.com blog post by Joe Kimball goes on to report that senior management will continue a 10 percent pay cut from the previous year and that the organization has no accumulated deficit. At the same time, there is no word of a recovery plan or revenue projects for earned and unearned income for next season. So the message in Kimball's post is things are dark for the SPCO and there's no pinpoint of light in the distance.
On the other side of the river, KSTP.com reports that Minnesota Orchestra's $5 million gift is not only the largest single corporate gift to the campaign but it brings the group to within $18 million of its $100 million goal. Good for the Minnesota Orchestra. This latest gift from Target will likely springboard the group to its final goal and hopefully a little more.
If nothing else, this pair of articles serves as a good example that things aren't all bad and they aren't all good.