The 7/5/2010 edition of the New York Times published an article by Dan Wakin that examined the uncharacteristically large number of section, fixed chair, and principal positions open among the largest budget US orchestras. What's interesting here is the groups in Wakin's article are destination level ensembles, meaning these are the orchestras where the very best musicians aspire to win a position, it won't be surprising to see these groups adopt practices usually associated with labor shortages…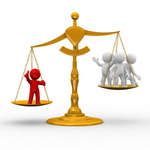 This is especially true in light of the fact the caliber of the musician occupying a fixed chair or principal position not only has an enormous impact on the overall quality and sound of the ensemble, but it cements artistic reputation for years to come. When you consider that these decisions can have a 20 to 40 year impact on an ensemble, far longer than a music director, the magnitude of the situation becomes clear. In short: the very best ensembles must do everything they can to attract the very best musicians lest their level of musical accomplishment suffer.
Managed debt be damned, most orchestra leaders have no trouble realizing that the long term health of the institution demands they remain competitive when it comes to attracting artistic talent. So regardless of how much new meat conservatories and schools of music churn out of their performance degree grinders, the number of destination orchestras remains relatively fixed and the musician leaders within these ensembles rarely arrive hot off the heels of earning a degree. As a result, any ensemble considering a market demand based approach to filling premium openings is also accepting a considerable long term, risk.