I'm in Springfield, MO today for some strategic planning follow-up work with the Springfield Regional Arts Council. I'm also working with a collection of leading performing arts groups via some collaborative projects of mutual benefit to the entire local culture scene and since everyone is together in the same place at the same time, it seemed like a good opportunity to conduct a thorough demonstration of the Venture Platform…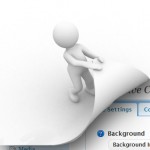 Venture development is 99 percent complete and I am very excited to see how the Springfield groups respond. To date, the primary initial user, The Chicago Sinfonietta, has been working away with a fully functional pre-release copy for a few weeks now. Their new site will go live sometime in the next several weeks once they've wrapped up design work and content migration.
Marketing Director Alex Yates and Administrative & Website Coordinator Ryan Smith, who is single-handedly completing all of the design and layout work. I asked Alex to offer some feedback on the development process and what he thought about Venture so far and here's what he had to say:
In the arts world, every dollar and every day counts. It is important to have an affordable, easy to use system so that your focus is on content and not distracted by the platform itself. Venture allows for fast updates and mistakes to be quickly corrected. The Chicago Sinfonietta is launching a new branding campaign this fall and having a Venture-based website that can be maintained at the speed of business is vital to making our mark in a highly competitive environment.
Since Ryan has been responsible for design, he added some insight from that perspective:
I've dabbled in HTML web design off and on for the last 12 years and dealt with the tedious nature of updating static web pages. Drew has created something that makes maintaining a website as uncomplicated as possible. The ease of use is astounding and has afforded me more time to improve the overall appearance of the website and focus on the content, instead of spending my time editing pages by hand. For arts organizations this is everything you could possibly hope for; a web solution developed by a performing arts connoisseur and tested and enhanced by an arts organization.
One of the unique aspects about today's demo here in Springfield is that all of the groups in attendance will qualify for Venture's special pricing for organizations with annual budgets up to $2 million. This was initially hinted at last March and I'm very happy to say that not only did we manage to keep the price point lower than originally expected, we were also able to double the annual budget cut off point to qualify for the special pricing.
All of this means performing arts groups with annual budgets up to $2 million will be able to get a fully functioning version of Venture (and a Vertical Response email marketing account) for an annual fee of only $1750. That figure is all inclusive meaning no nickel-and-dime charges for hosting, future updates, support, or account set-up so everyone can hit the ground running. I know, I know. I've been touting Venture and what it can do for months but anything with a price point like that must be to be too good to be true.
I fully expect most professionals to have some level of skepticism and in almost any other situation, I'd react exactly the same way. But every now and then we cross a threshold where advances in technology provide substantially higher quality products at substantially reduced costs. Look at what Henry Ford accomplished with the Model T and what Andrew Carnegie did with steel. In Venture's case, recent developments in open source technology and a responsible business plan that favors sustainability over obscene profit margins have come together to provide a fully supported and purpose built platform designed especially for arts organizations.
Simply put, Venture is going to be one of those high-performance, low-frustration tools that make you wonder how you ever survived without it. It goes well beyond other solutions that cost tens of thousands more and it will work – and allow you to things you didn't think were possible – without having to understand the technology or speak geek.
The Venture Platform will serve as a paradigm shift in the way many performing arts organizations operate. So you can goodbye to the days of trying to catch up by going slower.
If you're interested in setting up a demo in your city or just want to learn more, get in touch and make sure you sign up for the official launch notice here.