There's nothing quite as cumbersome as an email list filled with non-responders and as it turns out, the email list here at Adaptistration has grown so large that my email list minions told me we needed to weed out some names. Fortunately, the email service I use, Vertical Response, has a handy feature that lets the minions automatically create a segmented list based on non-responder parameters that can be used to verify recipients…
But just to be safe, I want to post the memo here in case anyone out there is falling victim to an overzealous spam filter: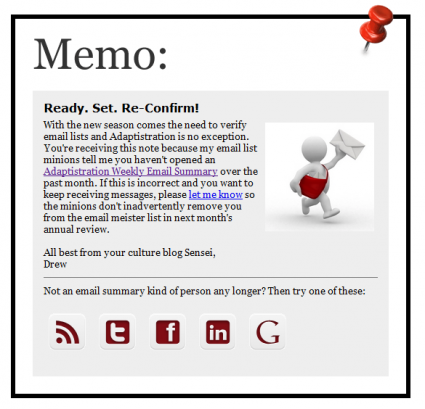 So far, the notice has worked out more or less the way the minions said it would but one unexpected outcome was the number of replies from readers verifying their subscription and taking a moment to include some very kind words about the value they place on Adaptistration. Unquestionably, that was a real out of the blue treat!