Since so many of us in the business are still working longer hours than usual, I'm guessing that more than a few of you are using the extra time today to catch up on news etc. so I thought it would be useful to review some of the recent news coming out of Detroit…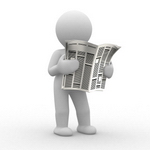 Today's Detroit Free Press published an article by Mark Stryker that reports the latest round of nine hour talks between the Detroit Symphony Orchestra (DSO) and its musicians produced no results. According to the report, DSO management begrudgingly moved from their previous offers by adding an additional $1 million into their offer.
For weeks, DSO management has claimed that the terms included in the contract they imposed at the beginning of the season already included optimistic revenue targets and Stryker's article reports that the organization maintains the additional $1 million would put the organization at risk.
"We knew that we would never get a settlement today unless we showed some movement," said [DSO President Anne] Parsons, noting that the extra $1 million would require a fund-raising goal beyond what management has said was responsible. "Today was a window to get this done, and we took a risk," she said.
At the end of the day, the session produced no new movement as management reportedly removed their amended offer. The DSO is expected to make an announcement on Monday, 11/29/2010 on the outcome of December's concert activity.
In the meantime, the only other new news is that the DSO musicians have withdrawn their unfair labor practice charge filed in September (details via Detroit Free Press) and a few slivers of details presented by one side in the dispute surrounding the questionable financing practices related to the Max M. Fisher Music Center capital project (details via Crain's Detroit Business).
It is unlikely that the dispute will be solved anytime soon without some unforeseen outside influence but the real crunch time arrives at the beginning of 2011 when the DSO board will need to decide what to do about 2011/12 season planning. This is precisely what I told Michigan Radio News' Jennifer Guerra for their 11/18/2010 broadcast and the real concern here is regardless how either side would like to see the dispute resolved, the DSO faces the very real threat of falling into a revenue collapse syndrome (think Columbus).