On Friday, 12/3/2010 the Louisville Orchestra (LO) announced that it filed for Chapter 11 (reorganization) bankruptcy stating that it seeks to break its collective bargaining agreement with the musicians. According to a press statement, the LO acknowledges that the "musicians may not be able to agree to voluntarily restructure the Orchestra" but the players won't be the only voice in the bankruptcy proceedings…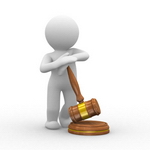 Due to an eleventh hour anonymous donation, the LO is able to present concert events through 12/15/2010 but the 12/3/2010 edition of the Louisville Courier-Journal by Elizabeth Kramer reports that concert activity after that date is unclear. And since the filing was submitted, there isn't much the association or the musicians can do at this point besides prepare for the meeting of creditors on 1/6/2011 and engage in public relations activity.
As for the latter, the LO issued an official statement on 12/3/2010 along with a page at their website containing multimedia content that expands on their decision and subsequent reorganization plan. As of 12/5/2010, the musicians have yet to post any new content at their website in response to the bankruptcy filing (which was unveiled at a rehearsal on Friday, 12/3/2010) although there has been unofficial conversation taking place at the LO Musician Facebook page.
The orchestra's future will likely come down to the judge overseeing the case, but you can catch up on a number of black and white details surrounding the filing contents via a report from the 12/3/2010 edition of the Louisville Business Journal. That article reports that the reorganization plan is due on 4/4/2011 so it wouldn't be surprising to see the organization cancel concert events for the second half of the current season.
Update, 12/7/2010: Gabe Bullard at WFPL News posted two transcripts and related audio files; the first examines the LO situation in greater detail as well as an interview with LO CEO Rob Birman.