Although the situation at the Louisville Orchestra is in stasis until the initial bankruptcy hearing on 1/6/2011, that apparently hasn't stopped some of the local television outlets from having a field day with clichéd music metaphors when reporting on the situation. Case in point, the local Fox news outlet broadcast a segment on 12/27/2010 that was riddled with gems like "struck a sour note"…
If that weren't enough, we also get the following treats:
"…a complex score of legalese is being composed…"
"…arguing the orchestra is playing the court like fiddle…"
"…its bankruptcy filings are like the music…"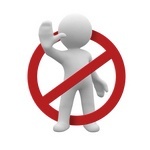 Groaners aside, the article does offer up an interesting juxtaposition as Kim Tichener is quoted saying "the judge has implored us not to use the media to talk about the proceedings]…" yet representatives from musicians and the management and board are included in the article doing exactly that. Granted, it's all polite but all of that could change after next week.
Whether or not the judge will take any of public statements into consideration is something else we'll find out next week. Until then, enjoy the clichés.
---
POSTSCRIPT: There's nothing quite like the pleas of children to tug on the heartstrings and the 12/28/2010 edition of the Wall Street Journal published an article by Rachel Feintzeig that reports on how a group of letters from Louisville fourth-graders made it into the bankruptcy proceedings. This is definitely worth your time to read (and cliché free to boot).