Recently, Diane Ragsdale posted an interesting article at her blog that compares the Slow Food movement and the culture sector. It's chocked full of thoughtful observations and, in turn, has generated a healthy comment thread. Ragsdale's post made me recall the pair of articles at Neo Classical from Holly Mulcahy in 2008 on the same topic…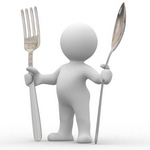 Mulcahy's articles do an excellent job at illustrating how many common problems exist between the Slow Food sector and our field such as public perception, relevancy, and branding. Moreover, she talks about how the Slow Food movement managed to successfully build international cohesion around a simple set of core values, if you recognize that sounds a lot like what our field is wrestling with, then you're on the right track.
Ragsdale's article focuses on some of the very same public perception points as Mulcahy and every smart manager I know is thinking about this in one form or another. So take a moment today and give all three articles a thorough examination then post your thoughts here and/or at either forum.