Since it was announced that the New Mexico Symphony Orchestra (NMSO) board voted to file for Chapter 7 (liquidation) bankruptcy earlier this month, it came as a surprise to some but not so much to others. But before we get too far along in this piece, let me start off by flipping the full disclosure switch…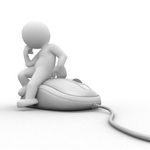 In 2005, I did some contract work for the New Mexico Symphony Orchestra Players Association and my fee and travel reimbursement was paid by a donor who was not a member of the musicians. And to be clear, the contract was with the Players Association and not with the American Federation of Musicians.
Now that we have that out of the way, I hope you'll forgive me for indulging in a bit of editorial commentary. Although it was very disappointing to learn about the bankruptcy news, it wasn't a surprise; the organization has suffered under the weight of bad business decisions and too many instances of worthwhile decision makers working amongst (against?) ineffective colleagues for quite some time. The economic downturn merely stripped away what was left of the thin veneer of stability that covered a long history of internal problems.
As I thought about what I wanted to write for this piece, a colleague (you know who you are) sent along a link to an article written by Robert Swaney from 4/20/2011 titled Orchestras…It Can't Be You…Right? that covers just about everything I was thinking about.
I feel for the NMSO and other struggling orchestras big and small, but really, when are they going to stop blaming their problems exclusively on external factors? I'll admit, there are certainly uncontrollable outside factors that can have an effect, but what about the factors that you can control?… Communities don't force orchestras to repeatedly develop unsustainable operating budgets. Communities don't insist that underperforming staff leadership be allowed to stay so that they can "keep on trying". Communities don't encourage their orchestras to financially 'over-leverage' their best patrons so that the loss of a handful of major donors spells doom for the organization. No, these decisions are driven by orchestra leadership, specifically at the board and executive staff levels.
In 2004, I published an article titled Why Albuquerque Is Just As Important As Chicago and it is every bit as valid now as it was then. So even though the situation in Albuquerque is decidedly distressing, it is far from representative of the entire field. I'm glad to say that based on my own direct knowledge, most orchestral organizations don't have as long or as deep of a dysfunctional history as the NMSO endured.
That doesn't mean there aren't a host of lessons to be learned but since this business isn't known for conducting postmortems in an honest and transparent environment, don't hold your breath for a comprehensive report or public discussion any time soon.
In the meantime, the ABQJournal reports that the musicians and chorus are giving a farewell concert on Saturday, 4/30/2011 to say thank you to the NMSO's supporters. Information about the event is on the NMSO Players' Association website.
If there is any silver lining in all of this, the potential for forming a new orchestra free of the traditional dysfunction, is front and center. Creative Albuquerque published an open letter to their community on 4/25/2011 exploring that idea. And I'd like to add my own silver lining by offering the following:
---
If any donor or group of donors purchases the lion's share of NMSO assets and forms an agreement with the existing players association (à la Honolulu) to form a new professional orchestra in Albuquerque, I'll provide The Venture Platform free of charge for the initial annual billing cycle so the organization can get a website up in running in a matter of days and have email marketing functionality from square one.
---
It's high time this field had some folks willing to stand up and help out in a meaningful way and not just drone on about how tough things are during conferences they charge you to attend or "help out" by way of quid pro quo. Simply put, we all deserve better. In fact, the same offer goes for Honolulu and Syracuse. Simply get in touch with me and let's chat out the details.