It was several years ago but I recall sitting at an outdoor cafe with some colleagues during one of those summer arts conventions and half way through our drinks one executive turns to another and asks if he reads Adaptistration. "Of course," said the executive. "I read his blog every day; if nothing else, I want to see if he's talking about us." There's certainly nothing wrong with good old fashioned self interests but I have to admit that digging through all of the content at Adaptistration can sometimes be more of a chore than it should…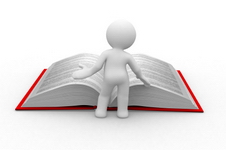 Fortunately, that's beginning to change and in a couple of big ways.
First, I've weeded through all of the old tags to narrow everything down to two simple navigation points: organizations and individuals. From there, some php coding produced a custom index page that lists each and every one of those items along with the number of articles it is mentioned. Moreover, each item links to an archive page with each of the respective articles.
The index incorporates material from approximately 2008 on and everything before that date is getting added to the list at a steady clip. For everything prior to that time, you can still use the trusty search feature (which has also improved since the recent platform update).
Second, a little more php tweaking resulted in a multi functional archive page that brings together a date and topic based lists on a single page. The category list works in similar fashion to the index page in that each item has the number of articles it contains along with a link to a page with the respective articles. I have a bit more weeding to do in the categories but it won't be long until they are in the same shape as the index items.
Both pages can be accessed from top level menu items in the main navigation (the black bar at the top of each page) so they are never more than a single click away. What all of this means is it has never been easier to keep tabs on when and how often your orchestra (or perhaps you) appear in this blog.
So what are you waiting for?
Check out the Index
Check out the Archive