If you've been following events at the Colorado Symphony Orchestra (CSO) this past week, you've probably scratched your head in confusion more than once. What started off as a comparatively typical request to reopen the master agreement following news of dire financial conditions has culminated in one of the most theatrical displays from a stakeholder group we've seen in some time.
Here's the lowdown so far:
According to a series of Denver Post reports by Kyle MacMillan following the turn of events (linked in the above list), the 20 board members who flew the coup may return in the wake of the musician's decision to accept the pay cuts.
But the musicians' initial decision Tuesday to postpone a vote on those proposed salary cuts provoked anger on the board and led to the 20 resignations, according to Young Cho, one of the board members who has remained.

"Board members were really so mad," he said, "because, unfortunately, our musicians are sometimes so stubborn."

In addition, Cho said, board members feel like the musicians often place the blame on them for the orchestra's financial struggles, even though the board has covered many of the orchestra's budget shortfalls in recent years.

"Board members are sick and tired of the musicians' complaining," he said.

If the musicians had not balked on Tuesday and accepted the cuts then, Cho said, he believes the 20 board members would have not resigned. He expects at least half of them to return now that the cuts have been accepted
If the situation is sincerely so bad as to prompt stakeholders to engage in such melodramatic gestures, then it's probably time to consider shutting things down.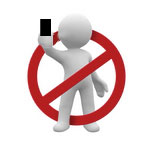 Now, whether or not Colorado is at that point or if the mass exodus is nothing more than an over the top act is something that will likely play out over the next few weeks. To that end, keep an eye on that report which prompted this nonsense to begin with; if the orchestra begins distancing itself from it then it is a good sign that there's more going on behind the scenes that is better than not.
In the meantime, assuming Cho's comments accurately represent his departed board colleagues' point of view and some or all of those members plan to return, the question now is do you really want board members like that back?