It seems that last week's article about whether or not the Philadelphia Orchestra Association (POA) is still competitive with attracting and retaining top talent among its peer group caught the attention of Dixon, Adaptistration's Editorial Cartoonist. Like any good cartoonist, the article's bar chart illustrating the POAs change in rank was what he focused on and it inspired him to put together today's editorial cartoon; A Poignant Power Point Presentation In Philly.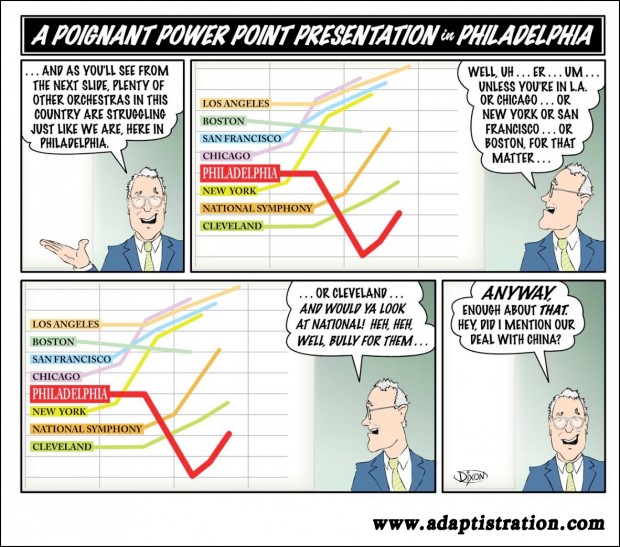 visit the editorial cartoon index
check out the rest of Dixon's work at Who's Minding The Score?