Things moved from bad to worse in the Louisville Orchestra (LO) labor dispute over the past five days so in case you haven't been following all of the details, here is what transpired:
Over last weekend, it looked as though both sides came to an agreement with the musicians capitulating to management's terms, but that turned out to be premature due to a he-said, she-said style disagreement.
By Sunday evening, both sides accused one another of Trojan Horse bargaining tactics along with failing to agree to terms set forth in side bar negotiations.
The deal unequivocally fell apart following a letter to the musicians from the attorney representing the LO which declared the board had decided to cease all negotiations and move forward with hiring permanent replacement musicians.
On Monday morning, the LO issued a press statement confirming those details as well as mailing letters to each of the former musicians with an ultimatum detailing conditions under which they could return to work in their previous positions. The deadline for musicians to accept or reject the offer is set for 5:00pm ET, Monday, 10/31/2011.
At least one LO board member has resigned over the decision to break off negotiations and hire replacement musicians.
On Tuesday, October 25, the musicians issues a press statement with their account of events since last weekend along with affirmation that if the organization continues to move forward with replacing musicians, it will prove to be more difficult than they institution believes.
If you've been following events since they began to fall apart at the beginning of the 2010/11 season, the accusations of miscommunication and failure to produce an agreement shouldn't come as much surprise. But what should get your attention is the onset of hiring replacement musicians.
How Does Hiring Replacement Musicians Work?
The decision to hire permanent replacement musicians isn't something that can simply be willed into existence. For starters, hiring non-union replacements amid an ongoing labor dispute at a multi-million dollar budget US orchestra has no precedent.
The unknowns associated with the logistics for a process like this are staggering; each one contains dynamic variables, most of which are more than capable of derailing the entire process. The following points are just the tips of some of the larger ice bergs.
Posting And Disseminating Job Openings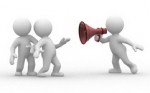 Traditionally, musicians seek employment opportunities and audition details in the International Musician, a publication of the American Federation of Musicians (AFM). Sure, the LO can post all of the material on their website but that doesn't guarantee anyone will see it.
Without the International Musician, the LO will have to rely on secondary outlets. There are numerous independent sources that post orchestra openings, some of which are operated by instrument specific societies alongside commercial enterprises. But this isn't a cut and dry issue, anyone willing to post the information risks political blowback from the AFM as well as individual musicians. Musician and sympathizer boycotts could wreak havoc on commercial outlets revenue streams and those operated by instrument specific societies are likely to steer clear since the majority of membership is comprised by existing AFM musicians.
That doesn't leave very many openings outside of social media and perhaps plugging into placement services at academic institutions or service organizations, such as the League of American Orchestras. But even then, penetration is limited and within academia, faculty may influence student decisions.
In short, there's no easy way to participate without looking like you're taking sides which, in turn, runs the risk of escalating the dispute and having it spill over into other communities.
Selecting Replacements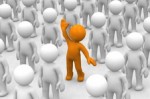 Assuming the LO hasn't gotten lost in the process by this point, they'll run into a Grand Canyon size obstacle in the form of determining artistic standards and establishing recruitment procedures.
What's interesting to note is the LO may have already taken a wrong turn before they even reach this point. Their 10/24/2011 letter to former musicians indicates that the institution is more concerned with the politics of pressuring musicians to accept their "unconditional offer" than with artistic standards.
"If the LO hires a permanent replacement for your position and you subsequently make an unconditional offer to return to work, you will only be eligible for a vacant position for which you are qualified to fill."
Assigning musicians to leadership positions within the ensemble based more on when they applied as opposed to skill is not an encouraging sign that the institution plans on fostering a healthy work environment or is committed to artistic excellence.
Another aspect is whether or not the LO intends on holding live auditions or an alternative method such as selecting candidates based on application alone or some combination of recorded or video conference audition process. A live audition invites the opportunity for protests, continued media scrutiny, and reigniting tensions while the other options are subject to social media pressure (remember the Sarah Chang debacle in Detroit?).
Regardless of which method the LO selects, there's no way to avoid the bear traps associated with who will be tasked with reviewing applications, listening to auditions, and determining winners. The only individual remotely capable of this task currently in the organization is music director Jorge Mester, but it is unknown if he plans on continuing in that role.
If Mester decides to separate himself from the controversy, then it serves as an additional challenge to artistic credibility.
Offering Employment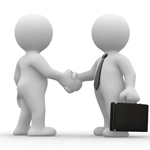 There should be no expectations that work agreements will include anything beyond the bare necessities included in the 10/24/2011 letter; wages, schedules, and expected employer/employee boilerplates.
But the big question is whether or not the LO will find musicians if they move forward into unknown territory, and the answer is "almost certainly." Financial pressures may bring some existing musicians back and there may be some with political convictions that dissuade any concerns about potential blowback associated with performing in an orchestra on the AFM Unfair List.
But it is highly unlikely that the organization will find enough musicians of sufficient quality in the face of concerted protest and boycott efforts nor is the process likely to produce the sort of inviting environment that will attract ticket buying patrons in sufficient numbers.
Conclusions
Can the LO make it through no man's land? Yes, but it is highly improbable that the end result will be worth the anguish. Perhaps more importantly, the institution has no chance of launching a new orchestra capable of generating equal or greater levels of support from patrons and the donor community.
Beyond the immediate sense, the potential for growth will be diminished to the point where it becomes better to consider liquidating the organization and setting the groundwork for something new that fosters a better stakeholder relationship. Make no mistake about the fact that any such group will have a smaller budget and less artistic activity than any of the proposals fired back and forth from either side over the past year.
But what's important here is growth potential. A new institution stands a greater chance of maximizing that potential in less time than whatever emerges from the land where angels fear to tread.
And if the institution truly exists to serve the public good, then perhaps it is time for all sides to consider setting aside personal interests and start laying the groundwork for liquidating the current institution and creating an environment that makes it as easy as possible for new stakeholders to start anew with the best possible footing.