Although I don't usually publish back to back articles linking out to posts elsewhere, there is another terrific contribution at Sticks And Drones you really need to read. But this one is from the blog's co-author, conductor Ron Spigelman. His article addresses the enormously sensitive issue of pensions and ethical obligations.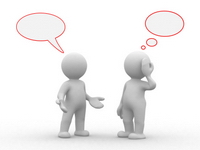 In tough economic climates like the one we're in, it can become all too easy to begin talking about huge financial obligations such as pensions in very dispassionate terms. In its own way, talking about responsibility within the confines of dollars and cents instead of people and commitment is a powerful temptation.
But numbers don't lie and although you can argue about what they mean, it doesn't come close to the sort of soul scraping conversations that address the fundamental ideology behind why pensions exist in the first place.
If you're a board member during these sorts of periods, there's no avoiding the fact that it can be a disheartening time; it's the luck of the draw and you got the short straw. No one relishes getting stuck with the difficult conversations and related decisions but that's the way it is; and these burdens need to be addressed. But on the other side of the coin is an enormous opportunity to help shape the very soul of performing arts organizations as it applies to governance. How often does that opportunity arise?
Spigelman's piece focuses on these issues and it will really get you thinking. Among all of the financial oriented discussions going on within the business right now, the ethical obligations related to pensions is one which should be front and center (but seems to have missed its cue).
Whether we, as a field, choose to ignore the fact that these issues have far greater reaching impact on institutions than the bottom line is a luxury we don't have (or, frankly, deserve).
[sws_button class="" size="sws_btn_large" align="" href="http://www.insidethearts.com/sticksanddrones/2011/12/28/ronspigelman/3528/" target="_self" label=" Read Spigelman's The CON in Conscience" template="sws_btn_lightblue" textcolor="" bgcolor="" bgcolorhover="" glow="sws_btn_glow"] [/sws_button]