It's looking more and more likely that the labor dispute between the New York City Opera (NYCO) and its singers and orchestra musicians is going to consume the entire organization. In a last ditch effort to get the current season underway as scheduled, mediated negotiations proved unsuccessful and all parties came out swinging in the press after talks broke down.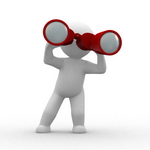 According to an article by Dan Wakin in the 1/8/2012 edition of the New York Times, it appears that the NYCO sweetened their deal a bit but those measures were all short term; meaning, they didn't change the organization's initial proposal to ultimately phase out all benefits, service guarantees, and rights of first refusal.
Based on these developments, it seems that those long term issues are more important to the artists than any immediate or short term gains, which is what I told Brian Wise for an article he published at the WQXR blog on 1/8/2012.
For the time being, NYCO has canceled scheduled rehearsals for its opening production, La Traviata, so the plug isn't entirely out of the socket. But there's very little wiggle room left before the opera's leadership will have to make the decision to cancel performances.
Per Service Clarification
As the dispute unfolds, I've noticed some confusion about the NYCO's proposed offer, which is perhaps best defined by an oft used quote from NYCO general manager and artistic director, George Steel (the following variation appeared in the 18/8/2012 WXQR article).
"As we have said countless times, for New York City Opera to survive, we must transition to the model that most opera companies use: paying people only for the work that they do."
For those unaware, there are two basic types of employment status singers and instrumentalists are offered within opera companies: salary and per service. The former is most closely associated with what most folks would recognize as full time employment but the latter can be altogether different from traditional part time or temporary employment status.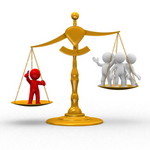 In the salary model, employees are paid a weekly wage and benefits over a set course of weeks. But per service models have far more variation, the most glaring of which is whether or not those services have minimum guaranteed numbers of services per season.
Employees who work within a collective bargaining agreement that does not offer minimum guaranteed numbers of services get what the employer offers, regardless the reasons. But in those instances, they are still assured what is called right of first refusal, meaning, they get to decide whether or not to accept the work before it can be offered to anyone else.
In the NYCO offer, it seems as though the opera wishes to not only adopt a per service with no minimum service guarantees but they also want to do away with the right of first refusal and offer the work to any artist they wish for whatever reason.
In the realm of arts based collective bargaining, it's about the worst offer employees can accept.
So when Steel talks about moving to a "paying people only for the work that they do" model, keep in mind there's a considerably larger gap between the worst and best scenarios there than between those at the other end of the salary spectrum. Without details regarding which end they are pushing, it's all too easy to inadvertently adopt an incorrect frame of reference.