According to a report filed by Elizabeth Kramer in the 1/6/2012 edition of the Louisville Courier-Journal, the Louisville Orchestra (LO) musicians found themselves on the wrong side of a ruling from Kentucky's Office of Employment and Training, which determined they are on strike and not locked out.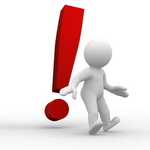 As a result, the 55 musicians that filed for and received unemployment benefits since the orchestra went dark seven months ago will have to pay those benefit back to the state. According to Kramer's report, the musician's attorney plans to initiate the appeal process with the Unemployment Insurance Commission although it is unclear if the musicians will have to begin the repayment process during that appeal process.
[sws_blue_box box_size="665″] [ilink url="https://adaptistration.com/wp-content/uploads/LO-Unemployment-Decision.pdf" style="download"]download a copy of the appeals decision (pdf)[/ilink] [/sws_blue_box]
Based on comments from LO CEO, Robert Birman, it seems clear that LO management intends to use the decision as a leverage point in the long stalled negotiations but the likelihood of that producing the desired outcome at such a late juncture amid a vicious labor dispute might be considered by many as a long shot.
The article also provides the first bit of updated news about the LO's much criticized plans to hire replacement musicians.
Birman said the orchestra is "getting a constant volume of people interested in working," but it is not acting on those right now.
There were no additional details regarding actual numbers or quality of applicants. In the meantime, the LO has officially cancelled all concert activity through March, 2012.
What do you think; does the ruling stand any chance at applying enough pressure to get the musicians to agree to management's terms?