There's a terrific article at fastcompany.com making the rounds written by Shawn Parr about the overall value of a healthy company culture. It's not written from the perspective of arts organizations but that doesn't have any adverse impact on its overall value. Parr takes the time to examine why internal company culture is important but he clarifies some common misperceptions between culture and brand.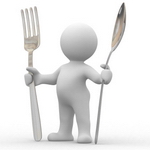 We've been tackling this issue and how it applies to the orchestra field through a series of articles over the years (If You're Happy And You Know It, Does Anyone Care?, The Best Orchestras To Work For, Poll: Workplace Satisfaction, Workplace Satisfaction Poll Results, and Bitch, Bitch, Bitch…) and Parr's article goes a long way toward validating why orchestras need to begin paying closer attention to this cornerstone of institutional health.
Here's an excerpt from the article that does a good job at setting the stage (emphasis added):
[Culture is] not intangible or fluffy, it's not a vibe or the office décor. It's one of the most important drivers that has to be set or adjusted to push long-term, sustainable success. It's not good enough just to have an amazing product and a healthy bank balance. Long-term success is dependent on a culture that is nurtured and alive. Culture is the environment in which your strategy and your brand thrives or dies a slow death.

Think about it like a nurturing habitat for success. Culture cannot be manufactured. It has to be genuinely nurtured by everyone from the CEO down. Ignoring the health of your culture is like letting aquarium water get dirty.
All of this should be particularly apt for orchestras finding themselves at a crossroad where strategic decisions pit culture against fiscal responsibility in some sort of self imposed zero-sum equation; in particular, the dynamic impact of debt management and its profound impact on labor relations. And one of the best ways in this business to die a slow death at the hand of unhealthy culture is through hyper-antagonistic labor relationships.
Unfortunately, there's no handy metric available to quantify value resulting from a healthy internal culture fueled in large part by a respectful and productive stakeholder relationship. And that's too bad since the growing number of economic studies pointing to doom and gloom being used by some orchestras as a compass for managing debt fail to incorporate the impact of internal culture on long term fiscal and strategic stability.
The real concern here is too many groups in this field will wander down a primrose path fully believing that immediate stakeholder tension is only an insignificant waypoint on the road to long term stability when, in fact, they are laying the groundwork for an internal culture so unhealthy that it will take far more effort to undo the damage than what it took to put it in place.